ACPE Foundation Mission
The mission of the ACPE Foundation is to secure funding that supports the mission and promotes innovative developments of the Association for Clinical Pastoral Education, Inc (ACPE). The foundation is responsible for development of financial resources, management of the endowment and safeguarding of ACPE assets.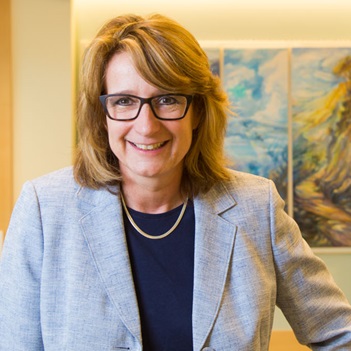 As we approach the final days of 2022, I want to express a big "THANK YOU" to all our donors, supporters, and friends for your incredible generosity of time, talent, and treasure this year. It has been my honor to serve as the Foundation for ACPE's Board Chair these past two years, and I am grateful for all that we have learned and accomplished.
We close out this year in celebration of launching a new and expanded Justice, Diversity, Equity & Inclusion grants program that supports ACPE's values and work to be an anti-racist organization. With the support of our incredible donors, we can offer more opportunities for historically underrepresented ACPE students and research that advances the field of spiritual care and education.
We have also worked together to meet people in the most vulnerable moments of their lives through the transformative education ACPE provides. I invite you to read about ACPE's many accomplishments over the past year in our Year-in-Review.
There is still time to give this year to help us support even more students in the future.
Simply click the link to make your gift by December 31, 2022: ACPE - Donate 
Once you hit "Donate" please be sure to first login or create a guest account, so that we can acknowledge your gift! If you wish to become a monthly donor, you can select the "Sustainer's Circle Monthly Donation" option on our website. Please contact  Jasmine Okafor at 678-636-6211 if you need help making your gift. 
Wishing you all the best this holiday season and blessings as we close 2022!