Outcomes, Address Change, and Announcements
Written by Shawn Mai, ACPE Board Chair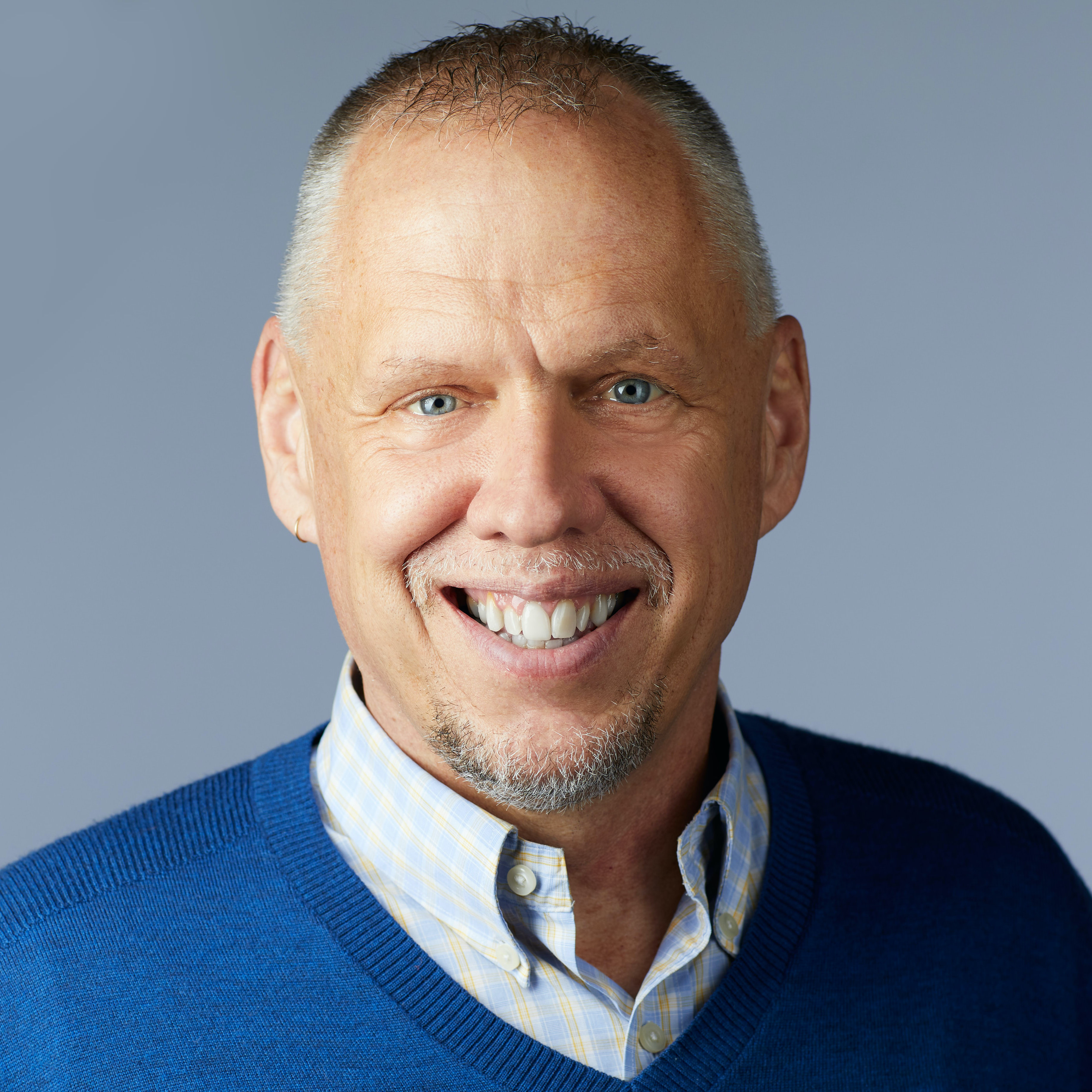 Greetings, friends, colleagues, and members of ACPE,
I appreciated some wisdom from the psychiatrist and writer Jorge Bucay that comes to mind in times (such as these) where there is so much tumult and hurt domestically and globally. I must discipline myself to step away from my iPhone, take a break from the news, take a walk, and find perspective. The perspective I appreciated from Jorge Bucay is "Bad stuff won't last forever…keep pushing" and "Good stuff won't last forever…enjoy the moment." The first thought reminds me that humanity is much more resilient than we think, and the second thought brings us back into the moment.
I hope that your summer is leading you to some places of solace or with a loved one where you can find that resilience.
I am updating you on happenings within ACPE and sharing the good work of your colleagues who give so much time and effort to support the work of the organization.
Outcomes
14 programs piloted the revised Outcomes and Indicators in their summer units this summer. As part of the pilot, the programs met on a weekly basis for consultation and found it to be very helpful. Building on this, as additional educators begin to utilize the revised Outcomes and Indicators in their programs, we want to provide opportunities for collegial engagement and consultation for many more folks and the opportunity to share resources and ideas.
Beginning in September, cohorts will meet several times monthly for three months. We hope that this regularly scheduled time will allow educators to block their calendars and join in conversations related to the implementation. Assuming the structure works well, the plan is to start new cohorts on the same schedule in January.
ACPE Certified Educator Angelika Zollfrank reflected on the new outcomes and expressed well feelings many of us have had as we do this kind of core organizational work:
When I first heard about the pilot of the new Outcomes and Indicators, I felt a mix of emotions: I was glad that some of my colleagues had volunteered their time and energy to reformulate the outcomes of CPE. I had struggled with the vague terms of those outcomes for so long. Another emotion was that I felt a bit overwhelmed. I am the only full-time person in Chaplaincy and CPE at my institution. And the accreditation requirements alone feel like an uphill climb. My next step was to go through the outcomes and indicators and assort parts of my Mental Health CPE curriculum to the outcomes and indicators. I saw that my program already addressed the majority of the indicators. But then something else happened: I got excited and enthusiastically revamped my curriculum and syllabus. It was wonderful to be engaged in this way, also with my peers in the pilot group. I can't wait to get going on the Level II outcomes and indicators. Yes, it's work. Good work. Engaging work. And my students have liked working with the new outcomes and indicators. They have found them helpful. As an educator, when resistance comes up in the group, I can point to the indicators and that shifts students into a learner mode again. I am grateful for the work of the educators who have done the work on the outcomes and indicators for all of us and I am looking forward to us tweaking them as we go forward and continue to learn.
National Office
The ACPE staff is settling into a new space in Atlanta. To serve the needs of members, address space needs for staff work and connection, and continue making decisions in best stewarding our resources, ACPE has secured a larger space in a flexible work environment in the Perimeter area of Atlanta. The building offers a flexible permanent work space as national staff returns to the office post-pandemic.
The building also includes larger meeting spaces for leadership meetings during the year. This will help to reduce the costs that ACPE incurs securing meeting space at hotels. Lodging is convenient with a Westin Hotel next door. Beautiful outdoor spaces provide a place for ACPE members and staff to break, walk, and refresh the spirit.
Please update the ACPE address in your materials:
ACPE, Inc.
1 Concourse Pkwy, Suite 800
Atlanta, GA 30328
(404) 320-1472
Executive Director Search Committee
The application deadline for the executive director position recently closed, and the search committee has begun carefully combing through the materials we've received. The committee worked hard compiling and putting into a grid what came in feedback about what's important to the ACPE members and staff in an Executive Director. It continues to be a thoughtful and thorough process.
ACPE and the Ecosystem of Professional Spiritual Care and Education
At the annual conference of the Association of Professional Chaplains in Houston, John Simon, the Chair of the APC Board, convened a Common Council. John had the vision to bring together leadership from organizations across the spectrum of spiritual care and education. There were a few that chose not to attend, and there were many that wanted to join an effort to make the connection.
The meeting was a good opportunity to recognize the growth of professional spiritual care and education and the growing number of entities doing similar work as ACPE, APC, CASC, NACC, and NAJC. A topic that surfaced in the conversation related to common standards and a code of ethics in our work. I left with a sense of gratitude for our relationships with our strategic partners and our work in assuring the care and education we provide keeps our patients, families, staff, and students safe. I also left with a sense of gratitude for the hard work ACPE members have done to continually bring our work to the level of a gold standard.
In July, ACPE members Lee Ann Rathbun (International Relations Committee of the Board), Mark Grace, and Linda Wilkerson attended the International Council on Pastoral Care and Counseling Congress in South Africa. This meeting happens every four years and brings together chaplains, counselors, and educators from around the world for learning and collaboration. This year's theme was Truth and Reconciliation: Pastoral Caregiving Within the Process of Radical Socio-political Transformation, Change, and Conflict. Mark Grace will be joining the leadership team that will be working on the next conference.
The 100th anniversary of CPE in 2025 has opened up conversations around the world about how we celebrate such a milestone together. The work of the International Relations Committee and the International Community of Practice has helped facilitate these new relationships as the work of our organization broadens across the globe.
A Benediction
Finally, I received a poem from a CPE student in Boston. When I read it, I was struck by the work that happens as a result of ACPE. Students and clients participating in the CPE process or finding meaningful work with a counselor are changed. In a time of so much polarization and pain worldwide, I appreciated how Ben articulates love as the leveling agent. Thank you, Ben, and thank you, ACPE members and staff, for the ways you affect the world.
Dream from Spring 2021
Ben Harney
God took me to the top of the world.
From our vantage point, He showed me all the people of the Earth.
Some lived in the cities, and some lived in the countryside.
Some were big and some were small.
Some were darker and some were lighter.
Some were poor and some were rich.
Some were healthy and some were sick.
All of them had a lot of pain.
All of them had some hope.
All of them had scars, on the outside and on the inside.
All of them had something or someone that they loved.
Some of them had wandered and many were lost.
And some were found and had a path they walked.
All of them had insecurities, struggles, and flaws.
All of them had hurt others, and all of them had been hurt too.
All of them had been broken in one way or another.
All of them had shame, thinking they were unlovable.
But, from the vantage point of the top of the world, when I saw all these people at once, and when I saw all their joys and tears, hopes, and dreams, pains and laughing, I felt something move in my soul; and then it was well with my soul.
"Wait," I said, "I think I get it now".
I sighed with relief.
"It's all lovable." I whispered.
God smiled, "Yep. It is. It's all lovable, and it always has been— always will be, too."