ACPE Board of Directors announces Rev. Robin Brown-Haithco as Interim Executive Director
Written by ACPE News
Filed under: News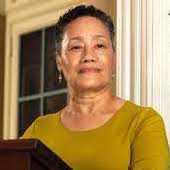 ACPE Board of Directors is pleased to announce ACPE Retired Educator Rev.Robin Brown-Haithco as Interim Executive Director, effective January 1, 2023.
Robin previously served as the director of spiritual health and staff support in the Spiritual Health Department at Emory University Hospital in Atlanta, Georgia. Before that, she was the director of chaplaincy and CPE at the Grady Health System. Within ACPE, Robin has served as a Certification Commissioner, Chair of the Professional Ethics Commission, and President of the ACPE Board of Directors.
As Interim Executive Director, Rev. Brown-Haithco will oversee day-to-day operations, support the board throughout the strategic planning and executive search process, and guide the staff during this season of transition.
Robin can be reached at robin.brown-haithco@acpe.edu.