Your Gifts at Work: Bilingual Internship CPE Unit - A project of Templo Cristiano Central, led by ACPE Certified Educator Silvia Tiznado-Smith
Written by Foundation for ACPE, Jasmine Okafor
Filed under: Foundation, News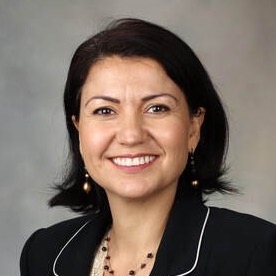 You can support projects like this one by making a gift to the Foundation for ACPE.
Through the generous support of our donors, the Foundation for ACPE awarded a $15,000 Innovative Program Award to support a Bilingual ACPE Certified Educator and the fees for the students who are accepted into the bilingual internship CPE unit at
Templo Cristiano Central
.
Although the goal for this community-based CPE program has always been to provide spiritual care education to the Latinx Hispanic community in the Phoenix, Arizona area, due to the costs of providing this education, the students that have been able to pay the $2,500 have not been the targeted population. This fee has unintentionally economically discriminated them, who are usually immigrant Spanish speaking bi-vocational pastors and lay leaders who cannot afford this type of education. With the onset of the Covid-19 pandemic, the ACPE Center at Templo Cristiano developed and successfully transitioned to online learning, breaking down distance barriers that previously existed. Therefore now, the target student group includes any Spanish speaking spiritual leader wherever they may live within the U.S. However, the cost of the education continues to exist as a barrier.
As ACPE seeks to actively become an anti-racist organization, this project works to overcome the health and economic disparities that exists in the Latinx U.S. communities. These disparities have been harshly highlighted as the Latinx communities have endured a greater percentage of COVID cases throughout the U.S.. Highlighting the health disparities, the Latinx person is 1.7 times more likely to contract COVID-19 than their non-Hispanic white counterparts, and 4.1 times to be hospitalized and 2.8 times more likely to died. We understand that cultural experience and language are an aspect of a person's humanity. It is our intent to equip Spanish speaking and bilingual spiritual care providers to offer spiritual care to and from their cultural context.