The George Washington Institute for Spirituality & Health Honors Trace Haythorn with the Award for Excellence in Interprofessional Spiritual Care!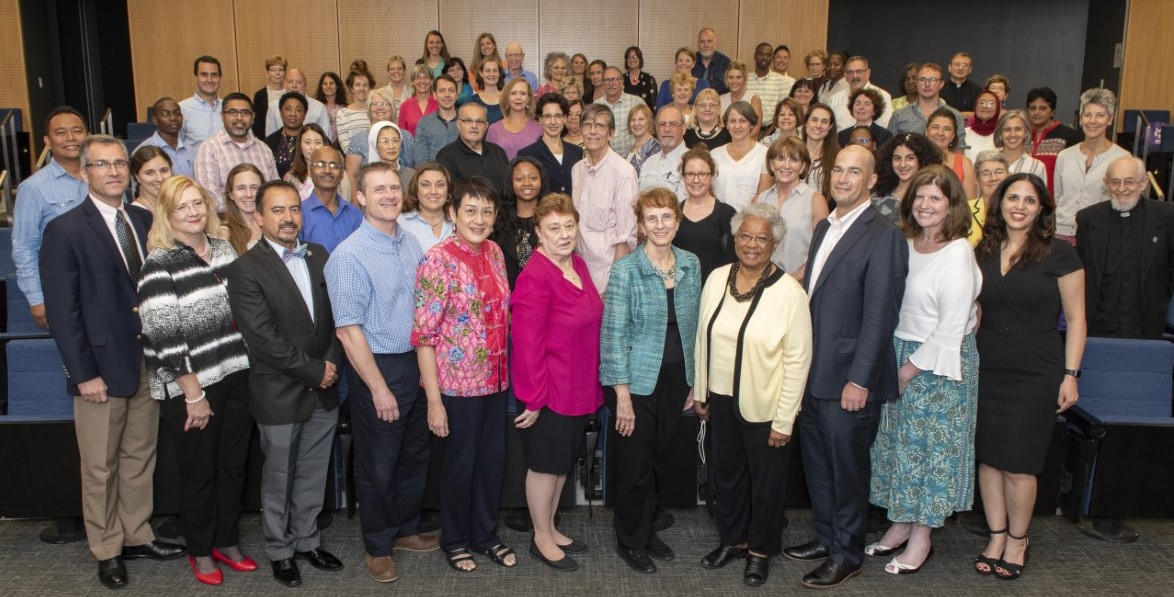 Since 2001, The George Washington University Institute for Spirituality & Health (GWish) has been dedicated to creating a new model of global healthcare that recognizes spiritual health as an essential domain of patient-centered care. "Too often, healthcare systems fail to recognize the value of chaplains as critical to optimally addressing the physical, emotional, and spiritual needs of the patient," says GWish Founder and Executive Director Christina Puchalski, MD, MS, FACP, FAAHPM. "From day one, GWish has worked closely with chaplains, fostering collaboration and partnership between chaplains and the clinical team. Unequivocally, without a chaplain involved, the healthcare team is incomplete."
ACPE has been a faithful collaborator and supporter of GWISH over the years, by serving as a partner organization with GWISH's Interprofessional Spiritual Care Education Curriculum© (ISPEC). Additionally, ACPE Executive Director Trace Haythorn serves as an ISPEC faculty member, and on the board of GWISH. In 2016, GWish inaugurated the GWish Award for Excellence in Interprofessional Spiritual Care to honor healthcare and spiritual care professionals for their commitment to and leadership in advancing spiritually centered compassionate care through clinical care, education, research and/or advocacy. Without hesitation, Trace Haythorn, PhD, was chosen as the recipient of the 2021 award, an incredibly special honor, given that 2021 marks the 20th Anniversary of GWish.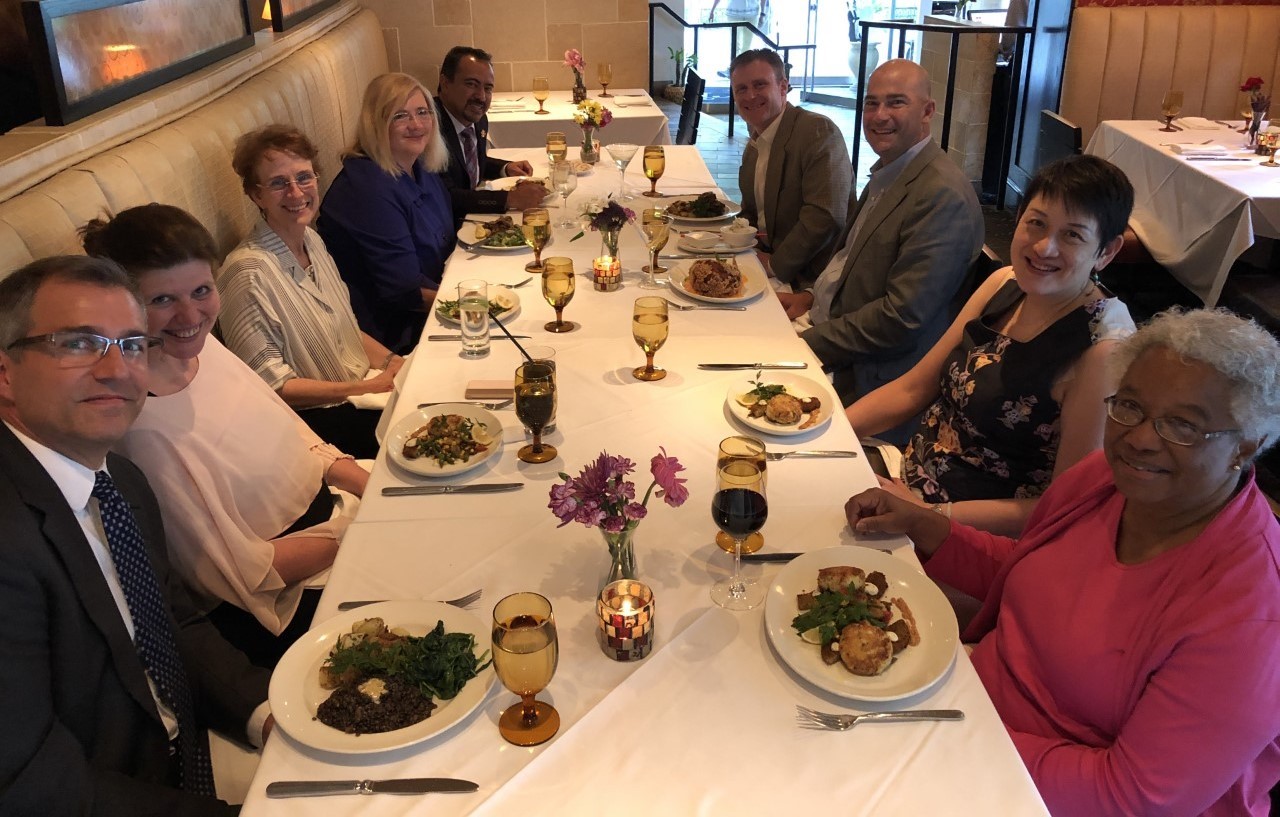 As a global leader in the field of spiritual care, Dr. Haythorn has collaborated with multiple organizations—including GWish—to build programs, educate healthcare systems, and elevate the role of chaplains on the clinical team. He has a natural gift for bringing people together for a common purpose and creating space for innovation, collaboration, and much-needed change.
"Trace and I have been working together on a shared vision for a long time, and I consider him a colleague and a friend," says Dr. Puchalski. "I can't imagine anyone more deserving of this award. Not only is Trace strategic about how to develop and execute initiatives, he also shows genuine caring and concern for everyone involved." Dr. Puchalski goes on to say that Dr. Haythorn is both a true leader and a humble individual. "Trace has strength in his convictions and has clearly been called to advance the field of chaplaincy and interprofessional spiritual care," she says.
The Arthur Vinings Davis Foundations Support GWish and ACPE
In 2019, the Arthur Vining Davis Foundations awarded GWish a grant to promote partnership between faith community leaders and clinicians with the intention of creating interprofessional collaboration in outpatient settings. To accomplish this, GWish is expanding its flagship spiritual care course with new content directed at seminary and theology graduate students—the next generation of faith community leaders.
As co-investigators on the grant, ACPE Executive Director and CEO Trace Haythorn, PhD. and Dr. Puchalski, along with Dr. Betty Ferrell of City of Hope, are developing the online course with a projected release in 2022. By reaching students early in their vocational trajectories, the vision is of a future that recognizes and values faith community leaders as a critical resource in patient-centered healthcare systems.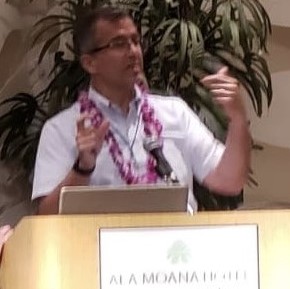 "Initially, the GWish spiritual care course was focused on clinicians and chaplains in health settings," says Dr. Puchalski. "But we realized the need was great in communities, too, where faith leaders were conducting home visits, listening to stories, and being present to congregants who were ill or at end-of-life. Trace was the one who came up with the idea to add modules to our spiritual care course that addressed these community needs and recognized interfaith leaders as an integral part of the healthcare team."
Interprofessional Spiritual Care Education Curriculum© (ISPEC) is GWish's interactive, 2-day training course facilitated by global leaders in the field of interprofessional spiritual care. In this course, clinicians are taught how to integrate spirituality into their clinical practice through presentations, role-playing with 'patients,' and small group discussions. Chaplains and clinicians attend together so they can learn the leadership skills needed to share basic concepts within their organizations.
"We have found that when clinicians and chaplains from the same health setting attend as a team, participants are able to more effectively bring these practices back to colleagues so they, too, may learn these critical skills," says Dr. Puchalski. "When spiritual care becomes a standard across the organization, everybody benefits."
Some of the topics covered in ISPEC©:
Guidelines and models of spiritual care

How to recognize and address spiritual distress

How to be a compassionate presence for your patients

A simple method for taking a spiritual assessment
How to develop a treatment plan

Skills and tools to teach others in your health setting
During a time when our healthcare systems—and the people in them—are under extreme duress, clinicians have found ISPEC© to offer a new perspective on how to care for patients in a 'heart way' and still maintain professional boundaries.
This year's ISPEC© course will be held (virtually) on October 14-15, and the registration deadline is October 1. Click here to learn more and apply.
To make a gift to help GWish expand and enhance initiatives for advancing interprofessional spiritual care, please CLICK HERE. You can also contact Jessica Towns at jtowns@gwu.edu or 443-465-7961 if you have any questions.
GWish has made great strides in bringing spiritual care to many clinicians and patients, but the goal is to reach thousands—even millions—more. Almost everyone has dealt with acute illness or sat at the bedside of a family member, feeling dismissed by an overburdened staff that didn't have time to see patients as fellow human beings. Dr. Puchalski and the staff at GWish believe that together we can create better systems of healthcare for clinicians, patients, and their families. For more information about the institute, visit www.gwish.org.