Another Summer Unit Ends…
It is that time of year yet again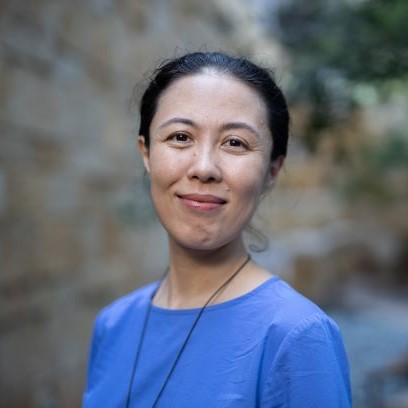 when whole Eternity
somehow
in one summer seems contained.
Time
to bear down, wrap up, sprint-write
of educational arcs, ACPE outcomes
yet…my hands are heavy,
and Sadness
tugs
at the hem of my heart
Thin, see-through fabric of memory
trembles
with precious echoes within
- I really love you…
- I'm gonna miss you…
- I felt seen…and known…and loved
A moment
A movement
A tiny taste of God
who fully sees
and knows
and loves and "gets" us all
when deep calls to deep in the roar of divine waterfalls,
and cruel Chronos yields to tender Kairos
and the soul is given its wings—and, in that instant, made whole.
Still, this is the nature of things:
Winged beings are born to fly
So I
sink to my knees
one. more. time.
to bow
to pray
to cry
to drink this bitter Cup of Goodbye
and utter a Blessing, with every fiber of my trembling mind:
I love you. Have a Good Life.
---
Natalia A. Shulgina is an Educator Candidate at UNC Rex Healthcare in Raleigh, NC. She is an ordained elder in the Russia United Methodist Church and a Lay Cistercian oblate at the Abbey of Gethsemani in Trappist, KY. Natalia holds a Ph.D. from Emory University in Atlanta, GA, with special concentration in pastoral care, practical theology, and monastic spirituality. She can be reached at Natalia.Shulgina@unchealth.unc.edu.