The Foundation's Support of Diversity, Equity and Inclusion
Written by Dagmar Grefe, Chair, Foundation for ACPE
Filed under: Foundation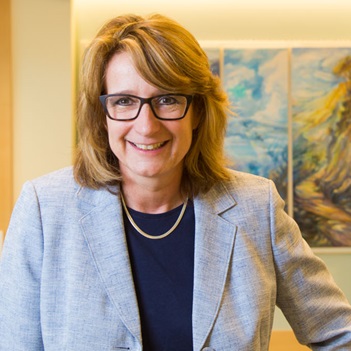 This year's annual conference themed "Creating Room to Breathe" challenged all of us to reflect how we as an organization and as individual members can commit to anti-racist practices.
The Board of Directors of the Foundation for ACPE is engaging several initiatives that follow through on our commitments and "put our money where our mouth is."

First, we are adjusting our investments. Our portfolio and investments of endowment funds are healthy. While we have pursued socially responsible investing practices in the past, the Foundation's Investment Committee chaired by Treasurer Maggie Kulyk is working with our asset managers at PNC to develop more robust socially responsible investment screens. This will help the Foundation for ACPE to be even better stewards of our money as it relates to environmental, social and diversity issues. We already made one step: we invested $750,000 in ACPE cash reserves with CNote, a financial services product that invests capital in black-owned banks, and institutions that service underserved communities.

Second, our Board is looking at different ways to put our resources to use. While ACPE is committed to cultural humility and values diversity, members of ethnic and religious minorities are still underrepresented in our student population. They face barriers to clinical pastoral education; be it access to placement opportunities or tuition costs. We want to increase access for underrepresented ACPE students and move beyond healthcare as primary settings for Clinical Pastoral Education in order to create more opportunities and access points for people of color.

This year's Annual Campaign fundraising proceeds will help to establish a scholarship program for low wealth students of color to support completion of ACPE programs and residencies. You can support the Foundation's engagement in anti-racist practices and support these scholarships by making a donation here.

We want to continue to hear from you. Please send any thoughts or questions you have about the Foundation's work to support ACPE's diversity, equity and inclusion goals to foundation@acpe.edu.
---
Dagmar Grefe is the Chair of the Foundation for ACPE and can be reached at dgrefe@chla.usc.edu