The Foundation for ACPE wants to hear from you!
Written by Dagmar Grefe, Chair, Foundation for ACPE
Filed under: Foundation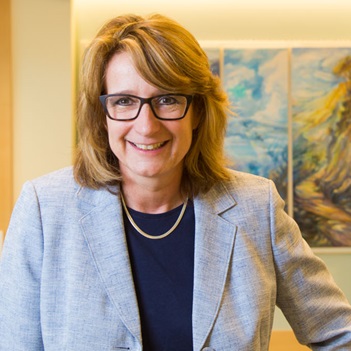 Promoting innovation is a core function of the Foundation for ACPE. We keep our eyes on the future of the profession of spiritual care providers, educators, and spiritually integrated psychotherapists. Recent trends show that the degree with which ACPE Educators will retire in the next 10 years is not matched by newly certified ACPE educators entering the job market.
During our first meeting in 2021 we, the members of your Foundation Board, discussed the need to promote and support the professional development of our members who prepare for Certification as ACPE Educators (CEC) and Spiritually Integrated Psychotherapists.
One example of the Foundation's support of trainees is the Boisen Scholar Program which provides financial assistance to some CECs and Student Psychotherapy members supporting their registration to the ACPE Conference and other related educational activities. A second one is the Glaz-Plummer Fund which funds keynote speakers at the ACPE Annual Conference advancing supervisory/educational theory. This year, we look forward to Rev. Dr. Emilie M. Townes, Dean & Distinguished Professor of Womanist Ethics and Society Vanderbilt University Divinity School, delivering the Glaz-Plummer Plenary Address.
In the past years many of us have worked hard to transition to new processes in Accreditation and Certification. Some of these changes originated in our desire to overcome inconsistencies in our educational practices throughout ACPE. With new practices we work toward a common core while responding to the differences of our clinical settings.
As we think about additional ways to support the preparation of certification, I would like to share an idea with you:
In my work with training CECs I came across a very helpful resource, Fundamentals of Clinical Supervision by J. Bernard, and R.K. Goodyear. This standard text provides an overview of core themes from various mental health professions, supervision models, professional ethics, and administrative issues. Other National Faculty have used this text as well and recommend it. The Foundation could use funds to make this standard text available to CEC and National Faculty across ACPE centers to create a shared foundation of knowledge and practice.
Perhaps you are a National Faculty or SIP Trainer and have used a standard introductory work you would recommend. Share your suggestion with us. Let us know your thoughts about a common textbook made available through the Foundation for ACPE and email us at: foundation@acpe.edu. We look forward to hearing from you!
You can help to advance ACPE's mission by supporting the Foundation. Make a gift today