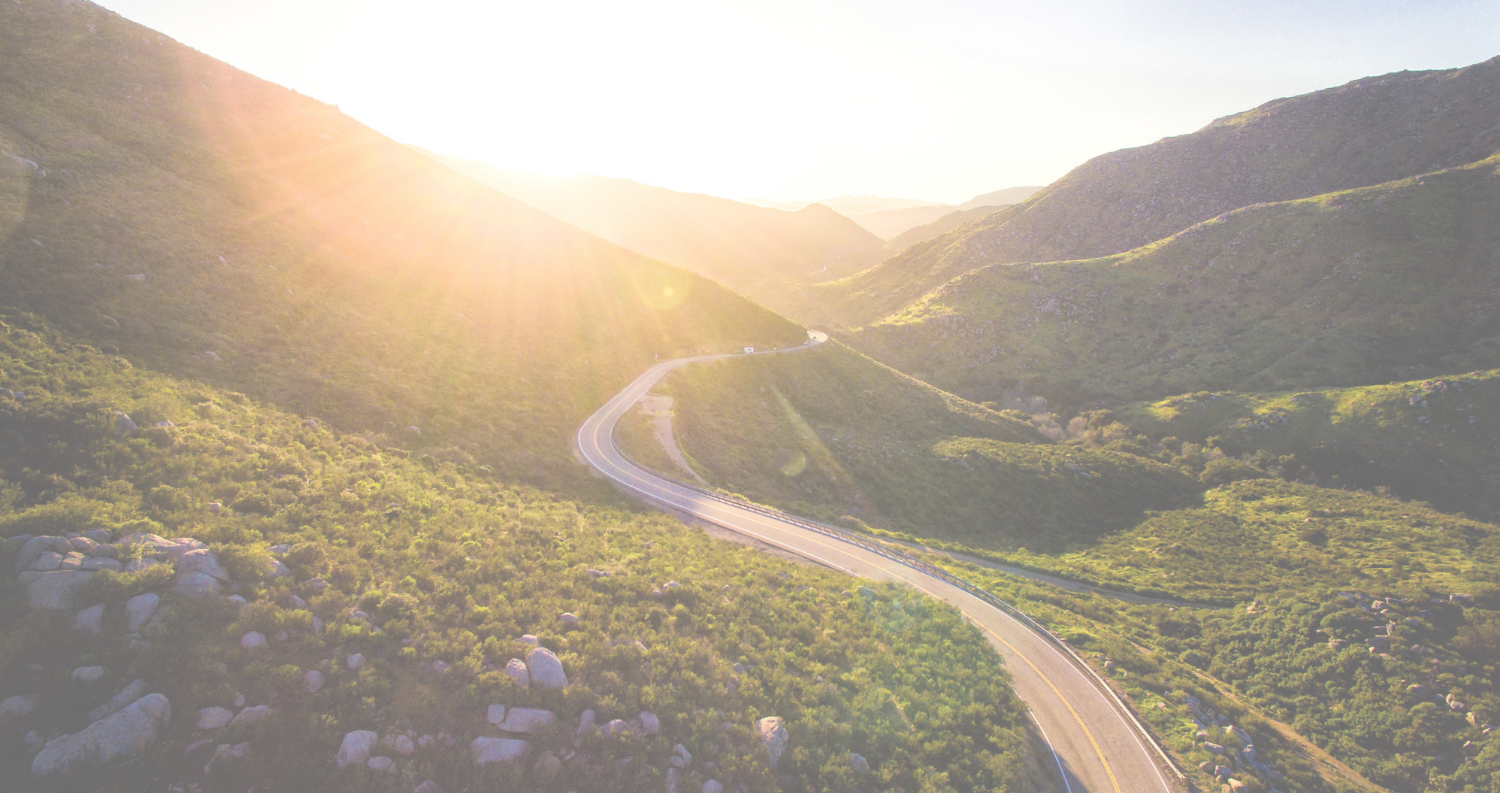 2023 ACPE Election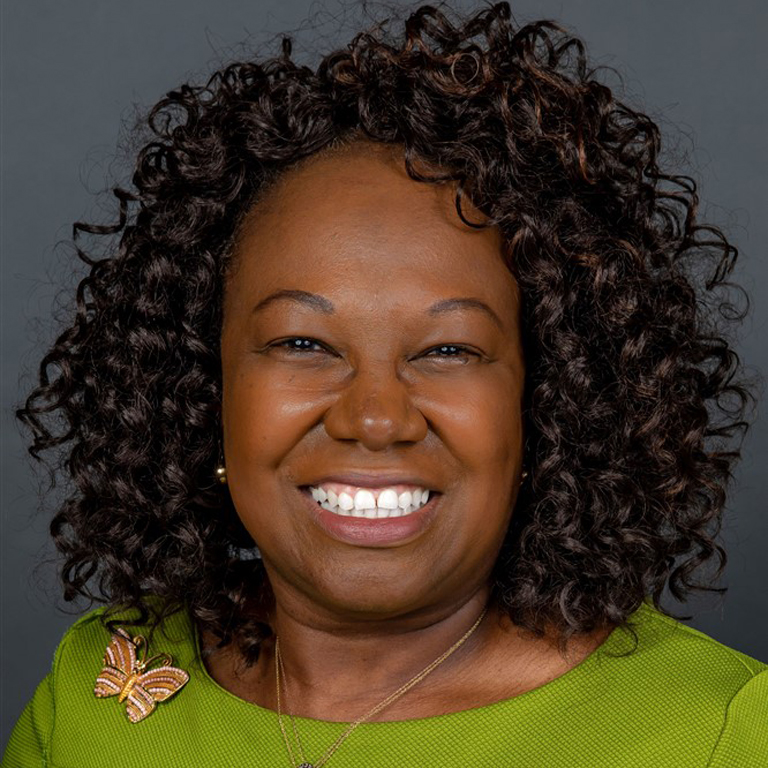 ACPE 2023 Leadership Election
By Cecelia Walker, Chair, Leadership Development Committee
ACPE's annual election for the association's board of directors, commissions, and standing committees will be held from October 25 to November 8, 2023. Polls will be open from 3:00 pm Eastern on October 25th and close at 3:00 pm Eastern on November 8th. We will email the ballots via SimplyVoting.
Please take the time to review the slate of exceptional nominees who volunteered to serve in ACPE leadership. This year ACPE members will elect:

Board of Directors Chair-elect
three (3) Board Directors
three (3) Accreditation Commissioners
four (4) Certification Commissioners
Professional Ethics Chair-elect
three (3) Professional Ethics Commissioners
three (3) Psychotherapy Commissioners
two (2) Finance Committee Member
two (2) Leadership Development Committee Members

Voting Method
ACPE utilizes Ranked-choice Voting using the Borda Count method. ACPE members will rank the candidates in order of preference. Select One (1) for your first preference, Two (2) for your second preference, Three (3) for your third preference, etc.
The number of points given to candidates for each ranking is determined by the number of candidates in the question. Thus, if there are five candidates, then a candidate will receive five points each time they are ranked first, four for being ranked second, and so on, with a candidate receiving 1 point for being ranked last.
After counting all the votes and adding up points, the candidate(s) with the most points wins.
Important Dates
Slate Published: October 16, 2023
Polls Open: October 25, 2023
Polls Close: November 8, 2023
Election Results Published: November 13, 2023
ACPE Board Ratifies Election Results: December 13, 2023
ACPE Board Appoints Committee Assignments: December 13, 2023
New Leadership Terms Begin: January 1, 2024
Inquiries
If you have questions about the election or candidates, please contact Cecelia Walker, Leadership Development Chair. If you have questions about the balloting software or election process, please contact Marc Medwed, Associate Executive Director, or Sheilah Hawk, Certification Administrator.
Proposed Slate:
Matthew Rhodes
Chair-Elect

Vision Statement
With a deep love for the history of the ACPE and the profession, Matt hopes to support strategies that give us a future that is just as bright as our history, including certifying new CE's while many retire, more accurately reflecting the students we educate, and creating mutually beneficial partnerships with cognate groups and other mission-aligned groups.
Having undergone significant change in how we relate to the association as members, Matt hopes that we can enter a stage of integrating the best of those changes while also making revisions where appropriate to keep our communal and professional lives vibrant.
Biography
Matt is a National Faculty Certified Educator, Board Certified Chaplain, Certified Healthcare Ethics Consultant, and psychotherapist. Having run two non-profits as an Executive Director, Matt has also served as Board President of two non-profits (Womanspace in Central NJ and L'Arche USA). In the ACPE, he has served as a Board Member, a Theory Mentor, a member of certification sub-committees, Curriculum Chair, a member of the Outcomes Work Group, and as a member of the CEO Search Committee. Matt spent almost a decade as the Director of Religious Ministries for Penn Medicine Princeton Health, founding a CPE program known for being multi-faith and multi-cultural and with an emphasis on training CEC's. Currently, Matt serves as a contract educator at Penn Medicine Princeton Health and at North Shore University Hospital, as well as working as a psychotherapist. Growing up in Little Rock, Arkansas, Matt has lived in Virginia, North Carolina, and DC before settling in New Jersey. Married to Rachel, also a Presbyterian minister, Matt and Rachel are parents to a 4th-grade girl, a 2nd-grade boy, and a 2-year-old therapy dog, who occasionally helps supervise.

Vision Statement
ACPE is poised for new horizons in the near future. The organization is evolving as we implement new ACPE Standards. ACPE has some very exciting opportunities to expand its educational impact globally. We are in the process of searching for a permanent Executive Director to provide knowledgeable and creative leadership. And there is a real need for the governance of ACPE to re-create geographical groups for fellowship, education and networking. It is an exciting time in the history of ACPE, and I would like to assist, as a member of the Board, in this next phase of ACPE's development.
Biography
Rev. Jenny T. Lannom is a native Houstonian and Texan. She is an ordained United Methodist Minister. She is currently serving as the Director of Spiritual Care and CPE at a North West Florida Academic Medical Center. She has been an APC Board Certified Chaplain for over 32 years and a Certified Educator in ACPE for 21 years. She has served as a chaplain and CE in several healthcare settings across the country, including three academic medical centers. She has a passion for inclusivity, diversity and excellence in spiritual care and education. Within ACPE, Inc., Jenny has served on the national ACPE Board initially as Secretary and then as the Southwest Regional Representative. While a regional representative, Jenny chaired the initial taskforce on ACPE Governance Revision for the Board. She also served on the Certification Committee of the South-Central Region of ACPE, prior to the re-structuring of ACPE, Inc. She is currently a member of three CoPs –Theological Reflection, Enneagram and The Florida Consortium. Jenny has been married to Gerry for 39 years and they have two married, adult sons and two grandsons. When she is not working, Jenny enjoys cooking, baking, watching classic movies, and traveling with Gerry and her family.
Katherine Higgins
Director

Vision Statement
The last decade has brought enormous change to ACPE and to the broader landscape of spiritual care and education. Those of us in the context of healthcare are all too aware of the current challenges: burnout, programs in peril, workplace violence, and the relentless demands to do more with less. Within ACPE, nearly every aspect of our life together has been questioned, challenged, and reimagined. Some of these changes, such as the amplification of voices on the margin and our attention to rigorous research, have invigorated and revived our practices. Some of these changes, such as increased centralization, have amplified the alienation of our times. A clearheaded critical reflection on these changes is a part of our work as clinical educators and will inevitably shape our work over the next five years. And while looking inward, we must also continue to hone and exercise our skill in reaching out across differences (in geography, professional discipline, race, religion, gender, worldview, ability), actively working to build the world we wish to see. These simultaneous moves inward in self-reflection, and outward across difference are theological and moral imperatives for this time. Our members know a thing or two about these dialectic moves, and we are in a unique position to facilitate them for ourselves and in our contexts and communities. Through all the change of the last decade, one thing has remained central: ours is relational work and the quality and intention behind our professional relationships matters. These relationships are the secure base from which we venture out to encounter the challenges of our own contexts; they inspire our vision and action for a more just and healthier world; and they are the place we return for support and challenge and the deepest gift of being seen and known. It is my honor to submit my name to join in this work in this capacity.
Biography
Katherine is an ACPE Certified Educator on the faculty at Duke University Hospital. A North Carolina native, Katherine graduated from Oberlin College and Union Theological Seminary in New York. She is ordained in the Presbyterian Church (USA). She has just completed a PhD in transformative learning at North Carolina State University. Katherine has served as a CPE educator in pediatric, urban, academic and community hospital settings, and served on staff at ACPE, Inc.
Vision Statement
ACPE needs to do its own integrative work over the next five years that will help us as a body clarify who we are, who we want to become and how we can best achieve a shared vision. We must find ways to help our membership reconnect with consistent in-person opportunities to work, play and relate together meaningfully. As an organization, we need to re-establish accountability in our governance process. It needs to have a representative dimension so that people feel they have a voice in our governance system. And, we must find ways to continue to enhance our collaboration with other aligned groups to consolidate our shared visions and opportunities. That is the vision that I would like to carry out on your behalf. Thank you!
Biography
Rev. Lerrill J White, ACPE Certified Educator and the Director of Texas Health's Departments of Clinical Pastoral Education, is ordained in the Churches of Christ. He received his B.A. and M.S. degrees from Abilene Christian University and a Master of Divinity degree from Princeton Theological Seminary. He completed the coursework and dissertation research for his Ph.D. at Penn State University. He served as pastor in churches in New Jersey, Colorado, Pennsylvania, Arizona, and Texas. As a Certified Educator and Board-Certified Chaplain, he has served in mental health facilities, community hospitals, regional hospitals and large teaching hospitals. Lerrill is married to his wife of 54 years, Debby, and they have two adult children, Krister and Kourtney. They are delighted to have five grandchildren. Lerrill and Debby love time with their family, enjoy antiquing, time with friends, the arts and good food. Lerrill splits his time between the THD CPE Program, the THFW CPE Program, and the corporate office.

Vision Statement
Effective boards are composed of members who bring unique perspectives & skillsets relevant for the opportunities & threats faced by the organization. ACPE is very well-positioned in the market. However, this strength is accompanied by a potential weakness. The inherent danger facing a legacy organization is whether what "got us here" is what is needed to "get us there." As ACPE looks to the future 3 principles seem relevant: Excellence, Effectiveness, & Efficiency. Excellence: ACPE holds itself to a high standard, "The Standard for Spiritual Care and Education." ACPE pivots on how well this is measured AND marketed. Businesses are moving toward suppliers who can provide what they need – regardless of the credentials and history of the supplier. If a high school junior can produce the same computer code as a college graduate, all things being equal, the buyer will choose the cheaper supplier. ACPE has to substantiate and make clear that it has no peer. Effectiveness: The bottom-line question: Can the students educated by ACPE do what employers need them to do? Can ACPE centers and businesses be assured that their investment satisfies relevant value propositions? Efficiency: An interesting article noted that in 1950 medical knowledge doubled every 50 years. Get this, in 2011 medical knowledge was doubling every 73 days.* ACPE must ask if its process for certification, accreditation & education are well-suited for the increasing pace of business. Regarding Certified Educators, will the supply be sufficient for the demand? What are the implications for ACPE if seminary enrollments continue to decline? *Densen (2011). "Challenges and opportunities facing medical education." Choosing a Board is an organization's most important responsibility.
Biography
Ron Oliver, PhD, MBA, BCC serves as System Vice President, Mission & Outreach for Norton Healthcare–a hospital system in Louisville KY with 19,000 employees. Responsibilities include pastoral care with CPE, faith & health ministries, ethics, community benefit reporting & employee initiatives. He manages a $3.8 million budget & approximately 40 FTEs. He's been employed by Norton for 34 years. Ron was on the APC Board (President 2018-19). He currently serves on the advisory boards of Transforming Chaplaincy (chair) & Chaplaincy Innovation Lab & is vice-chair for the Board of the Baptist Seminary of KY. He is an adjunct professor at Bellarmine University teaching clinical ethics. Ron has several peer-reviewed publications. Ron's MBA established a strategic approach to business operations & decisions. As a hospital executive with direct experience with CPE, he brings a 'insider-outsider' angle-of-vision. As a former APC Board Member & Officer, he brings a sense of the challenges & opportunities generally faced by CPE programs. As someone often described as "practical," he has a knack for seeing opportunities & implementing change that improves processes. His direct reports overwhelmingly are rated as "highly engaged" & the scores for "I trust my supervisor" are typically best in class. Regarding the proposed merger between ACPE & APC, many know that Ron drafted the proposal APC brought to the strategic partners & he represented APC's position until his Presidency ended Oct 2019. Some may wonder, "Is Ron's interest in ACPE leadership an attempt to revive the merger?" Ron commented, "It's a fair question. If you are familiar with what I wrote about APC's confounding & abrupt Nov 2021 withdrawal, you know I was disappointed. However, that was then, this is now. My interest in serving on the ACPE Board has nothing to do with reviving that process. My energy is in serving the profession with ACPE as its cornerstone. The ACPE Board is an apt match for my interests & skills."

Vision Statement
ACPE has undergone some intense changes over the past few years, implementing new processes for Certification and Accreditation, as well as changing the entire leadership structure of ACPE. Our identity and practice has changed as frequently as the address for the national office. As a group of educators and clinicians doing the work of Spiritual Care and Education, we have felt the impact of the Covid-19 pandemic and the cultural shifts that have resulted. We have become aware of the result of isolation on the well-being of everyone and the pain of injustice in our culture. My vision for ACPE is simple, we can make a difference, we can have an impact. We are a group of professional and competent educators and clinicians doing the art of Spiritual Care in communities all around the world. We have the potential to become a network of support and community for all the educators and clinicians, real support, authentic community. Although we don't have the older models of creating community and support, we have not lost our potential and our competence. We can use the new processes and leadership roles to create authentic community across centers, and help work against the tendency toward isolation and burnout that plagues our profession. I believe that ACPE can center itself on what we do best, the practice of Spiritual Care and the Education of those learning the art of Spiritual Care. If we are faithful to that calling, we will make a difference, we will have an impact on our culture.
Biography
Stephen is originally from Carrollton, Georgia, where he attended the State University of West Georgia, earning a degree in English. He earned his Master of Divinity from Mercer University. As an ordained Baptist minister, originally, Stephen has served congregations in Snellville, GA and Columbia, SC. He currently is the minister at the Unitarian Universalist Congregation of Columbia, SC, and is in process of becoming an affiliated minister and chaplain with the UUA. Stephen began his CPE career in 2003, completing a residency at Atlanta Medical Center. In 2004, Stephen moved to Columbia, South Carolina and began his training to become an ACPE Certified Educator. He became a full educator in 2010. Stephen has worked at Prisma Health in Columbia, SC for 19 years, and currently serves as the CPE Program Manager for the System Center, maintaining accreditation for the component sites across the state. Stephen has been involved in Leadership positions both at the regional and national level of ACPE, serving on Certification, Annual Conference, and Nominations. Stephen most recently served four years as the Chair of the Leadership Development Committee for ACPE, helping to design and implement the new leadership structures in ACPE. Through the process of chairing Leadership Development, he grew a deep understanding and appreciation of all the positions in ACPE leadership as far as the Board, the Commissions, and the Committees. In leading Prisma Health through sites visits and the transition to the new Accreditation Process, Stephen has become engaged in the work of Accreditation and the support needed to help every center in ACPE function at their best. Stephen lives in Columbia, SC with his wife, Michelle, and three daughters.
Tammerie Day (Incumbent)
Director

Vision Statement
The faces, hearts and minds of ACPE continue to change. We and the world around us are churning through the chaotic wake of the COVID pandemic and belated racial reckonings. Individually and as an organization we feel weighed down by the grief of what has been lost and what is not done yet. And, both the headwinds and tailwinds of change are ever-swirling: we are pushed and pulled by our own desires to be and do better, the new faces coming into the picture, the hearts who have left us too soon.
My hope in 2020 was to use the heat and light of that time to continue a transformational process, for ACPE to become a force for and agent of necessary change in a world crying for fierce compassion and just care. We are deep in this work, although we can lose sight of it amid the daily stresses. My years of board service since 2020 bring these recollections to mind, along with a strong desire and determination to continue the work before us.
I know in my own heart and from the hearts of my colleagues that we need to weave ourselves anew, to find new and renewed ways of gathering that resource us for and in the work we are called to: spiritual care for a hurting world.
We will need our collective strength and imagination, all our giftedness and our responsiveness, to care for ourselves as we help others learn – and receive – the arts and skills of compassion. As a member of ACPE, I have felt both our needs and our gifts as an association; and I have heard clearly in so many conversations and gatherings what you, my colleagues, have articulated of our needs and gifts. I would count it an honor to continue the work of hearing and helping ACPE grow into the light of the future we hope for and dream of: one where becoming and belonging, joy and justice are the right and responsibility of all.
Biography
Rev. Dr. Tammerie Day is an ACPE Certified Educator and Associate Director of Clinical Pastoral Education at UNC Hospitals. After a 20-year career in corporate communications and organizational change, Tammerie earned an M.Div. from Brite Divinity School in Fort Worth and a Ph.D. in theology at Southern Methodist University. Tammerie has taught religious studies and theology in seminary, university and congregational settings, authored several books and numerous articles, and is a frequent presenter on aspects of social justice and spiritual care at state and national professional gatherings. Particular interests include addressing institutional racism, providing trauma-informed learning and care, and developing caregiver and organizational resilience.
Tammerie is endorsed by the Religious Naturalist Association, and has served on ACPE's Board of Directors, Anti-Bias Working Group, and as convener of the LGBTQI Community of Practice.
Tammerie is married to Mary E. Hill, and the parent of Harper and Chandler Spires; she loves trail-running and kayaking with her dog Roadie, and cooking and eating with everybody else.
Crystal Schmalz (Incumbent)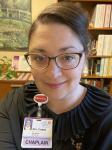 Vision Statement
We have times of change and transition ahead of us in ACPE. No matter where we are serving, leading, or educating there are numerous opportunities for growth, resilience, beauty, respect, courage, hope, diversity, and community. I believe in ACPE and have experienced the transformative Clinical Method of Learning. Many voices from within Our community and the voices of ancestors and elders before my time have spoken into my life. They encouraged me to share my authentic and vulnerable self and invited me to pull up a stone and sit with them to hear their wisdom and care. I hope to carry their care, compassion, knowledge, and wisdom with me as I serve. The vision I see in our shared future is that we can come together as a community, be there for one another as we live the challenges and amazing opportunities of Clinical Pastoral Education and Psychotherapy. I hope we can heal, be whole, be well, be grateful, and BE TOGETHER!
Biography
Rev. Crystal Schmalz, M.Div., BCC, ACPE CE is a proud and hope-filled member of ACPE. She has served as an Accreditation Commissioner for nearly three years and has enjoyed getting to know CE's and their programs. If elected to serve another term, she hopes to support CE's, advocate for programs, and help provide stability and pro-active communication during transition and change. Crystal works for Trinity Health Ann Arbor Hospital, is married to Luke, is mother to her curious and clever five-year-old daughter Norah, and loves to spend time on Lake Michigan and outside in nature. She is a tribal member of the Little River Band of Ottawa Indians, and is proud of her Anishinaabe heritage and culture. She is a Pentecostal minister, and loves working in diverse and multi-faith settings.
Jeffery Scheer
Commissioner

Vision Statement
Continued exploration and implementation of Department of Education oversight.
Biography
I have been serving as the Manager for Pastoral Education at Presbyterian Sacred Heart since September 12, 2022. I am a Certified Clinical Pastoral Education (CPE) Educator with the Association of Clinical Pastoral Education (ACPE). Additionally, I am a Board Certified Chaplain (BCC) with the Association of Professional Chaplains (APC). Prior to coming to Sacred Heart, I served as the Executive Director of Spiritual Care a Hoag Memorial Hospital Presbyterian in Newport Beach, CA. Prior to coming to Hoag, I was with Lutheran Senior Services (LSS) in St. Louis, MO and served there as the Administrator for Clinical Pastoral Education (CPE). My prior Accreditation Commission experience was between 2009 and 2018 between Regional Accreditation experience and serving on the National Accreditation Commission. I also am currently serving as a National Site Team Chair (NSTC). I appreciate the work of Accreditation and like being of support to CPE Centers as we navigate our new requirements and processes. I like the opportunities to collaborate with other Certified Educators (CE) and their programs about the creative ways that these requirements are addressed.
Jonathan Fisher (Incumbent)
Commissioner

Vision Statement
To be the world leader in evidence-based spiritual care practice and education.
Biography
The Rev. Dr. Jonathan R. Fisher is currently an active-duty Army Chaplain, serving at the rank of Major. He promotes to Lieutenant Colonel on 2 November 2023. He is a Certified Educator with the Association of Clinical Pastoral Education and is the director of the CPE Program at Walter Reed National Military Medical Center in Washington DC. Prior to this, he stood up the Center for Extended Clinical Pastoral Education at the Graduate School of the US Army Institute for Religious Leadership, Ft. Jackson, SC. This program provides CPE to over a hundred students annually to US Army chaplains serving around the globe. Jonathan has over 19 years of military chaplaincy experience on active duty and in the National Guard. His service includes 3 combat tours, a diverse collection of units both operational and training as well as completing a CPE residency at Madigan Army Medical Center in Tacoma, WA. He completed his CEC fellowship at Brooke Army Medical Center, San Antonio, TX where he also served as Director, shepherding the program through the Covid pandemic. In addition to his military service, he has served as associate pastor and high school educator. He is endorsed through the Christian Churches (Disciples of Christ). His ordination was recognized by the Disciples in 2010 after an extended time of growth, discernment, and spiritual direction. Jonathan's story includes traumatic experiences in a fundamentalist education and in combat which led him to embrace values and a faith best expressed in the Disciples. Jonathan's Doctor of Ministry (Erskine Theological Seminary) focused on ministry in a military prison. He completed it while assigned as staff chaplain to the Military Correctional Complex on Ft. Leavenworth, KS. His work included developing and teaching a course that resulted in a dramatic reduction of violence and recidivism at the MCC, which includes the Joint Regional Correctional Facility and United States Disciplinary Barracks, the DoD Maximum Security Prison.
Mirjam Berger
Commissioner

Vision Statement
ACPE as an organization as well as our specific CPE settings experience significant and fast-paced changes. We are at our best when we collaborate to find creative ways to adapt to changes and implement creative, curious, and competent CPE programming that meets new requirements. My hope is that as the ACPE community, we can contribute to the integrated, inclusive, and healing practice of spiritual care and excellent CPE education through accredited programs.
Biography
Mirjam Berger started her CPE journey as a resident in Miami, FL without being able to speak English. As an immigrant from East Germany, Mirjam continues to be amazed at the many forms of diversity (including cultural, religious, and spiritual) she continues to experience in different parts of the United States. She holds a Master of Theology from Humboldt Universitaet Berlin, Germany and is an ordained UCC minister. Mirjam is a Certified ACPE Educator and a Certified Enneagram Facilitator. Her journey included Florida, Texas, Minnesota, and North Carolina where she worked in diverse healthcare settings such as Hospitals, Senior Living, and Community based CPE. She collaborated with others to establish a Spanish-Speaking CPE program in Mexico. Mirjam is trilingual, has lived in five countries and has extensive expertise in multicultural and multilingual healthcare. She loves learning and creating innovated approaches to Spiritual Care and CPE. Mirjam has previously served on the ACPE Accreditation and Certification Committees (ACPE Southwest and North Central Regions) and is the Co-Chair of the Enneagram in CPE CoP. Mirjam and her husband Michael Doane, a Certified ACPE Educator at Mayo Clinic, have served as bi-vocational Co-Pastor for several years in Texas. They are parents of two young adults and two gigantic dogs
Va' Nechia Rayford
Commissioner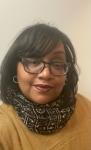 Vision Statement
In the years to come, as we ebb and flow with the opportunities for joy and challenges that may come before us as an organization, may we remain adaptable through the unexpected; steadfast when we want to complain and resist; and gracious to one another and ourselves when our hard work and dedication turn out differently from what we had planned.
Biography
Va' Nechia M. Rayford began her service as the Director of Spiritual Health at Emory University Hospital, Emory University Orthopaedics & Spine Hospital, and Emory Wesley Woods Hospital in September 2021. Previously, she managed the Clinical Pastoral Education programs at The Bay Area Center for CPE at Saint Francis Memorial Hospital and Sequoia Hospital, as well as Alta Bates Summit Medical Center in Berkeley, CA. Va' Nechia's educational achievements include a Bachelor of Arts in Political Science and Film from California State University, Long Beach, a Master of Divinity degree from Candler School of Theology at Emory University, and she is currently completing her Juris Master degree at Emory University School of Law. Va' Nechia is an ACPE Certified Educator and Board Certified Chaplain . She also has served as a leader within ACPE in various capacities as an Accreditation Commissioner, a number of committees and workgroups, as well as National Faculty for candidates in the ACPE certification process. Va' Nechia received her ordination in the Methodist tradition and has served as a pastoral care instructor, bereavement support group facilitator, and pastoral care administrator in various religious traditions and congregational contexts. Va' Nechia's greatest passion in life and ministry is co-journeying alongside others in their vocational discernment process as they discover their divine calling and purpose as compassionate, competent, and equipped spiritual care clinicians and leaders.
.

Vision Statement
I believe in a hope-filled future for ACPE. I am encouraged by my experience and interaction with persons who are seeking to become certified educators. I like their energy, imagination, and desire to think differently about adult education. I believe we will face challenges over the next five years that are not yet identified. I like the quote from Albert Einstein, "Imagination is more important than knowledge". Our future will be led by persons with imagination, curiosity, and wonder. I want to contribute and be a part of this big adventure.
Biography
Doug Watts is a seasoned certified educator having served ACPE for over thirty years. He began his CPE journey in 1991 as an extended student in Newark, Ohio and transitioned to a CPE residency at Children's Health in Dallas, TX. where he completed his supervisory education in 1997. After serving as a faculty member with the McFarland Institute in New Orleans, LA. from 1997-2000 he returned to Children's as Associate Director and was named Director in 2010. Over the next eleven years he led Childrens in the development of the Center for the Spirituality of Children and the creation of the only freestanding Godly Play Chapel in a pediatric hospital in the country. He now serves as Manager of Clinical Pastoral Education at UT Southwestern Medical Center in Dallas. His work with ACPE includes serving on the Ethics Commission, Accreditation, and the Professional Well-Being Committee.
J. Bernard Richardson (Incumbent)
Commissioner

Vision Statement
ACPE has continued to rise to the challenges of outdated norms while also adjusting to the vastly changing culture that surrounds it. These adjustments continue to give us the opportunity to do what we as an organization do best, reflect and learn. I am confident that we will continue to do just that, as we create, develop, and improve on the many processes that make us the gold standard in spiritual care.
Biography
Bernard is the Senior Director of Clinical Pastoral Education & Spiritual Health at Westchester Medical Center, Valhalla, NY. An ordained Bishop in both the Pentecostal and Ethiopian (Evangelical-Liturgical) Orthodox Church, Bernard served as a senior pastor for twenty years before becoming an ACPE Educator. Prior to coming to Westchester Medical Center, Bernard served as the Regional Director of Spiritual Care at Eastern Maine Medical Center; Bangor, ME and served as a CPE Educator at Johns Hopkins Bayview Medical Center. Bernard envisioned, designed and established a part-time, half unit CPE program that focused on bringing community clergy into the clinical environment while serving as the palliative care chaplain and CPE supervisory fellow at Yale New Haven Health – Bridgeport Hospital. Bernard holds a bachelor's degree in philosophy-psychology from State University of New York – Oswego, NY. He has also earned a doctorate and Master's degree in Sacred Theology from Christ Theological Seminary. He currently is the Presiding Prelate and Metropolitan Archbishop of the Deliverance Tabernacle Fellowship Ministries, Inc. and board member of the Evangelic Synod of Patriarchs (Ethiopian-Evangelical Orthodox). His primary role and responsibility is to ensure and promote the spiritual growth, development and wellness of this organization and its member congregations. Bernard has incorporated his passion for learning and community-building in his ministry and educational practice.
Jay Hillestad (Incumbent)
Commissioner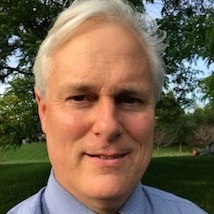 Vision Statement
I believe in CPE and the integrative work we do as foundational for cultivating competent, reflective, and grounded CPE educators and leadership within institutions, and within faith groups and communities. I believe we need, more than ever, to (re)discover and cultivate creative and collaborative working relationships with each other as educators and as spiritual care leaders, as well as with our administrators, seminaries, graduate schools, and higher learning entities. I believe we need to be leaders, advocates and allies related to justice, equity, diversity, and inclusion in our CPE programs, in our chaplaincy departments, and within the organizations that we serve. I believe we need to continue to deepen in our awareness, appreciation, and support with and for our BIPOC siblings and LGBTQIA+ siblings, and with all meaning and belief systems and faith groups. The work of cultivating and practicing cultural humility, interrogating white privilege, and working toward justice and reparations is only begun and never done, in Jay's view. I believe we can deepen in our capacity for ongoing education and awareness as Spiritual Care Leaders and Educators. Continuing to grow and enhance resources like the 8:46 Curriculum, Reflective Practice, Transforming Chaplaincy, JPCC, and collaboration with Communities of Practice can be all be significant resources here. I believe we need to work hard to cultivate leaders and representatives on our Board and Commissions that represent all voices from among our membership. I believe that cultivating safe and brave spaces for all of CPE and our students wherein mutually respectful dialogue, care and appreciation for each other, and welcoming of open, honest connection and sharing is essential for our present and future. I believe we need to always strive for excellence as we seek to remain the gold standard and model of excellence in spiritual care education in the U.S. and in the world, drawing even more upon research-base.
Biography
Jay has been a fully certified ACPE Educator since 2006 and has served on the CPE Faculty with M Health (University of Minnesota) Fairview since 1998. He has served as a staff chaplain for all of these years, and he has extensive experience in hospital chaplaincy, palliative care, and long-term care. He has served this past year as a Commissioner with ACPE Certification and hopes to continue serving in this role. Previously, he has served as a Theory Reader, with the North Central Region Accreditation, Certification, and conference planning Committees. Jay has been ordained with the Christian Church (Disciples of Christ) since 1997. Since 1998 he has been in leadership and a member of First Christian Church (Disciples of Christ) of Minneapolis, a progressive, open and affirming congregation dedicated to justice, equity, diversity, and inclusion. Jay found the work of cultivating relationships with local imams and the local Muslim community a meaningful aspect of his work as the system sought to grow Muslim chaplaincy. The healthcare system now enjoys two full-time Muslim staff chaplains and finds that Muslim students are being drawn to the CPE program. Jay completed 8 units of CPE Residency at Baptist Medical Center (now Prisma Health Spiritual Care & Education) in Columbia, SC (1991-1993), and 2 years of CEC training at Asbury Methodist Village in Gaithersburg, MD (1996-1998) before coming to M Health Fairview in 1998. Jay achieved Candidacy status in Charleston, WV in 1998), Associate status in Vale, CO in 2001, and then Full Certified Educator status in Tampa, FL in 2006. Jay is an avid reader, and a movie and music afficionado. He enjoys meaningful dialogue with colleagues and friends, and continues to love to study, learn and grow. He seeks to remain active with a love of walking, hiking, and core training. He has run the Boston Marathon, and would love to run it again someday. Jay and Arlene love traveling.
Mary Huie-Jolly
Commissioner

Vision Statement
ACPE can continue to support the formation of spiritual care providers if we do not lose the human heart of our process. Finding ways as leaders to continue to support emotional depth and integrative theological/spiritual reflective practice is crucial to the ongoing health of our organization.
Biography
Mary comes from Jonesboro, Georgia. She is committed to intercultural and inter-religious reflection in shared commitment to the well-being of society. Mary was ordained as a Presbyterian minister in 1987 and has served as a pastor, theological seminary teacher in Fiji and New Zealand, and more recently as a chaplain Clinical Pastoral Education (ACPE) Educator. She is currently living in Athens Georgia, and though recently retired, is active in Cognitive Based Compassion Training (CBCT) networks and is semi-retired, supervising a CPE group in New Zealand every year. Previously Mary served as a chaplain educator at the Atlanta VA Healthcare Center (2015-2020) and in earlier years at St Francis Hospital in Columbus, and UNC Chapel Hill. She completed her CPE training in two years of Residency at the Emory Center for Pastoral Care (2005-2007) and at St Joseph's Hospital in Atlanta. She loves learning, having completed a PhD in Theology (Biblical Studies) at Otago University, New Zealand), a Master of Divinity at Columbia Theological Seminary in Decatur, Georgia, and a BA in History from Georgia State University. Mary has family in the USA and also in New Zealand, including four adult children and five remarkable grandchildren, and enjoys the outdoors, including walking, kayaking, and bicycling.
Professional Ethics Commission
Marianne Robbins
Chair-Elect

Vision Statement
While preparing to write a vision statement, I ruminated on the Strategic Initiatives document, as found on the ACPE website, under the dropdown "about ACPE". The Board of Directors approved this in 2017. My vision includes the organizational leaders and the members-at-large reviewing the varied initiatives listed in the document. Some accomplished, some need improvement, and some may need to change entirely in light of the post-pandemic world we are now living in and in light of the new Standards and Outcomes we are all incorporating into our profession. My vision is recognizing the time has come to address the hoped- for initiatives, report concrete procedures and outcomes on the status of these initiatives, and uphold the practice of transparency. Reflecting upon consultation from Certified Educators, Certified Educator Aspirants, and ACPE students at large, a recurrent theme focuses on feeling a loss of a sense of belonging. There is lament about the loss of former regional structures. My vision would be a restoration of regional gatherings (not the same governance structure), in-person rather than virtual, to re-establish the micro connections/relationships (regional level) keeping the macro connections/relationships (national level). My view is to generate enhanced diversity, inclusivity, and appreciation for and with each other, the shared wisdom and neighboring collegiality, which can enhance the ACPE visibility, the success of CEC's navigating the certification process (the feeling of a village behind them), and an overall growth in integrity/quality as well as in quantity. This vision is in addition to the particular interests of the communities of practice. Out of the above noted visions, I sense and hope for a greater appreciation of the ethical principles our organization upholds along with a reeducation in complaints based on ethical violations. I welcome the theme for our upcoming annual conference, "Looking In, Reaching Out, Building Together".
Biography
Marianne Robbins is a Nationally Certified Educator with ACPE since 2013 and a Board Certified Chaplain with APC since 2005. She is the Associate Director of Spiritual Care and Clinical Pastoral Education at Thomas Jefferson University Hospital in Philadelphia Pennsylvania. She worked at TJUH for over 20 years and is the educator for the ACPE residency program. Over the course of years, she mentored/educated six people seeking ACPE certification, some in the former process and some in the current process. She serves on the TJUH Ethics Committee as well as the Thomas Jefferson University Bio-ethics Committee for Tissue Banking. She is a proud recipient of the 2015 James B. Erdman award for Excellence in Interprofessional Education and Collaborative Practice for Administrators/Staff at TJUH. She served on the National ACPE Ethics Commission for six years, 2016-2022 and the Eastern Region Ethics Commission prior. While serving on the ACPE Ethics Commission she was instrumental in promoting the ethics commission efforts with enhancing the membership's knowledge base regarding the pillars of ACPE ethics manual. She was also an early voice in creating the Wellness Committee out of her experience with some of the ethics matters. She is a Charter member of the Board of Directors for Distributing Dignity®, Inc. The mission of this organization is to distribute new bras and feminine hygiene products, enhancing the dignity of women in need. Marianne is an ordained Minister of Word and Sacrament in the Presbyterian Church USA and served on the Committee on Ministry for her presbytery. Additionally, she frequently educates the members of the Committee for Preparation of Ministry regarding the value and need for ministry candidates to partake in programs of Clinical Pastoral Education offered by ACPE. She is the mother of three adult sons and three grandchildren. Time with her family and beach vacations are highly valued for personal restoration. She relishes word play and humor.
Angela Janssen Keenan
Commissioner

Vision Statement
I hope ACPE becomes an organization that practices kindness while creating a space for all of us.
Biography
Angela Janssen Keenan is the Director for CPE at Atrium Health in Charlotte, a system center with 5 active component sites. She earned her MDiv from the University of Chicago and is currently working on a MEd in Trauma-Informed Education. Angela has been a Certified Educator for 10 years.
Gavin Dluehosh
Commissioner

Vision Statement
ACPE's greatest strength is its people. I believe it can continue to grow into an organization that is more representative of the beautiful diversity of human experience if we continue to focus on supporting and resourcing our members, particularly our future members.
Biography
Gavin Dluehosh (he/him) is an ACPE Certified Educator and staff chaplain at Legacy Emanuel Medical Center in Portland, OR. He is a long-time Oregon resident, having grown up in the mid-Willamette Valley. He has a diverse Christian background, having been baptized in the Episcopal Church, raised in a charismatic Evangelical church, and college-educated by the Catholic Church. He has a BA in English from the University of Portland, received his Master of Divinity from North Park Theological Seminary (Chicago) in 2006, and pastored churches in central California and eastern Washington. He is an ordained minister and on the clergy roster of the Evangelical Lutheran Church in America (ELCA). He is board-certified by the Association of Professional Chaplains. In 2005 he completed a CPE internship at Evanston (IL) Northwestern Hospital (now NorthShore Evanston Hospital) under the supervision of Rev. John Katonah, and continued on as an on-call chaplain. He also served as an Associate Chaplain at PeaceHealth Southwest Medical Center in Vancouver, WA. In 2016 he completed a chaplain residency at LEMC. In 2022 he completed his Certified Educator training at LEMC under the supervision of Revs. Bill DeLong and Jill Rowland. He enjoys baseball, music (especially jazz), podcasts, playing piano, reading, and spending time with his family. He is married to Jana, who is a hospice chaplain, and they are the parents of three children.
Jarda Alexander
Commissioner
Vision Statement
To train and equip resilient leaders for emerging spiritual care practices in systems.
Biography
Jarda Alexander is a native of Atlanta, GA. She is an ordained minister in the Christian Church, Disciples of Christ and a Certified Educator made in the Pacific CoP. A developing leader, Jarda enjoys aiding in the growth and success of others and programs. This value is reflected in her participation on Accreditation as a site team member and reviewer. She's also enjoyed collaborating with ACPE accounting staff to reconcile problems related to the financial management of the program. In her free time, Jarda enjoys quality time with her family and SO, traveling, and laughter.
Aaron Pawelek
Commissioner

Vision Statement
I have always believed that psychotherapy is at its best when it is integrative—when the therapist responds to the client from a well-articulated theoretical position and also adjusts to client needs and wants by exploring facets of experience which the theories don't typically lift up as significant in the healing or change process. These include faith, spirituality, call, creativity, humor, and various cultural and identity dimensions of a person's being. When the members of AAPC voted to join ACPE, I was excited! I believed this joining would and does present a wonderful opportunity for us pastoral psychotherapists to do the integrative work upon which we base our practices at the level of the professional organization.
Since the merger, I have been devoting my ACPE time to developing the Pastoral Care Specialist Training program (PCS)—a curriculum with a long tradition and history in AAPC—into a format that can be used consistently across contexts by many different facilitators within the ACPE umbrella. The PCS program reflects my integrative hopes for the merger: it is designed to empower clergy, chaplains, lay pastoral caregivers, and allied professional caregivers of faith to deepen their ministries with knowledge, skills, and insight from the behavioral sciences. With this spirit in my heart, I would like to join the ACPE Psychotherapy Commission to help push forward the work of integrating the psychotherapy members into the larger organization by highlighting the strengths we bring to it and learning from the ACPE educators who have so much to offer us.
Biography
Aaron Pawelek came to social work and the practice of psychotherapy as a second career after 15 years in the music industry. During his time as a musician, he worked by day in non-profit organizations supporting adults with developmental disabilities. This made pursuing a degree in social work a natural next step. After completing the dual degree in Social Work and Theology at Boston University, he had opportunity to move to Texas, where he worked as a pastoral psychotherapist with the Dallas Pastoral Counseling Center, moving from clinical fellow to staff therapist to director of training during his 8 years there. Upon returning to New England to care for aging family members, Aaron joined the New England Pastoral Institute (NEPI) in Salem, NH as a clinical affiliate and became active in AAPC. In 2017 he began steering the Pastoral Care Specialist Training Program committee, which created a manualized version of the 25-year-old AAPC program. The curriculum has successfully passed through its pilot phase and become an official offering of ACPE.
In his NEPI practice, Aaron helps adults, couples and teens cope with mental health issues, substance abuse recovery, and various life transitions and stressors by supporting them to discover their individual strengths, build self-awareness, and live their lives in accordance with their most cherished values and beliefs. He applies a trauma-informed and person-centered approach to concepts and principles from a variety of psychotherapeutic and helping strategies including Family Systems theory, Psychodynamic psychotherapy, Motivational Interviewing, Internal Family Systems, Post-Modern approaches, and, of course, Pastoral Psychotherapy.
Aaron was raised in the Unitarian Universalist tradition and is an active member of the North Parish of North Andover, MA. He lives in Andover, MA with his wife, Susan, and their son, Oliver, a senior at Bard College in New York.
Anita Colburn
Commissioner

Vision Statement
I am new to ACPE, and just completing my SIP Certification this month. As a new member, I want to be involved in ACPE as I have been involved in other organizations. The need for competent, ethical spiritual integration in counseling has been well documented in professional scholarship, and I believe that ACPE can play a key role in supporting this goal by collaborating with other professional organizations. External partnerships have the capacity to strengthen the organization and help it live more fully into its vision. That said, I have much to learn about ACPE and hope to make whatever contributions might be helpful as I engage in that process.

Biography
Anita Neuer Colburn is a Clinical Professor with Counseling@Northwestern, the online campus for the master's in clinical mental health counseling program with The Family Institute at Northwestern University. She earned her M.A. in Rehabilitation Counseling at the University of Alabama-Birmingham in 1998 and her PhD in Counselor Education and Supervision from Old Dominion University in 2011. Anita has provided counseling services either full or part-time in private practice since 2001 and has provided clinical supervision for master's students and licensure applicants since 2005. Her research interests include spiritual integration, LGBTQ+ advocacy, and clinical supervision competence.

Vision Statement
Having completed 4 units of CPE and now being an ACPE Psychotherapist, I have experienced ACPE as the home for two important traditions in the holistic care of souls. ACPE has been a home for those of us who have been called to a ministry of caring for the whole person. I would like ACPE to continue to be a place of excellence in training those with calling to this work. While I have worked as a hospital chaplain, my own personal calling is as a pastoral psychotherapist. I would like to be a part of helping to grow the tradition of psychotherapists, by training future generations of professionals, cultivating training for those who wish to supervise and nurture those new in the profession, and seeking opportunities for integration of CPE education and ACPE psychotherapy. I would like to see ACPE as a vibrant home for both traditions of care.
Biography
Chris O'Rear is a licensed Clinical Pastoral Therapist in Tennessee. He is the former Executive Director of the Pastoral Counseling Centers of Tennessee (now Insight Counseling) in Nashville and is a former president of the Tennessee Association of Pastoral Therapists. Currently, he owns a pastoral counseling practice in Nashville, Tennessee with 3 locations in Middle Tennessee. Chris is a former hospital chaplain and was a Diplomate in the former AAPC. Chris is endorsed to the work of pastoral counseling by the Cooperative Baptist Fellowship and has served the fellowship in leadership at both the state and national levels.
Finance & Audit Committee

Vision Statement
Peter Strening ACPE finds itself in a time of great opportunity over the next 5 years. As it is with the students we serve, our learning adventure will be one of integration. We have been blessed with a growing awareness of how disparities of justice and the effects of racism have had an impact on who we are and what we do as clinical pastoral educators. And, while we are grounded in our identity as spiritual care educators, we are aware too that we must continue to cultivate our connections with one another in order to retain the effectiveness of our ministry. The integration of our "exterior" and "interior" identities will be crucial for our ministry, for our roles in the community, and for our well-being as people called to service. In order to facilitate this process of integration, I believe it will be helpful for us as educators to claim our role as learners. I envision ACPE as a community where members actively seek out opportunities for deepening knowledge, and especially self-awareness, about living justly with one another and with those we serve. I believe this learning process will be facilitated by acting on our desire for connection with one another. We have structures in place that assist us in this regard (e.g. communities of practice, content-based educational resources); I envision ACPE as a community where members engage these resources as a matter of course. I hope that both leadership and membership in ACPE will continue to reflect on how the structures of our common life might help to facilitate our connections to one another. For the particular role I seek, membership on the Finance and Audit committee, I envision stewardship and accountability as driving the work of the committee. Our use of resources should always strengthen our service to those in our care. I am not intimidated by numbers and financial matters, or by engaging in honest conversations about how to best utilize resources.
Biography
Peter Strening has been a member of ACPE since, and a Certified Educator since 1997. He has served as a chaplain and educator in multiple clinical contexts: physical rehabilitation, Level I trauma center and academic medical center, university ministry and senior care. He has served as a department manager and program director for over 25 years, with responsibility for clinical care as well as departmental and financial administration. Peter is a grateful spouse, parent, grandparent and sibling. He is Commissioned and Endorsed by the Federation of Christian Ministries. He has a love of the outdoors, particularly if seen from a bicycle. He has been a contributing musician in faith communities for 45 years. Prior to his experience in professional ministry, Peter worked for 3 years as an auditor, and has passed the Certified Public Accountant examination.
Leadership Development Committee

Vision Statement
ACPE needs to develop leaders for future sustainability. We live in a changing landscape where the way we have always done things will no longer sustain us. We must have leaders who have a sense of ACPE history but also understand what the future requires in terms of changes to our structure and work product. I would like to assist in that process by being a part of the Leadership Development Committee.
Biography
The Rev. Dr. David C. Johnson retired from the position of Director of the Spiritual Care Department at Carolinas Medical Center (CMC) in Charlotte, NC on September 1, 2017. He has over 45 years of experience in ministry the last 36 years as a CPE Educator, Board Certified Chaplain, and administrator. A graduate of Garrett-Evangelical Theological Seminary and The Graduate Theological Foundation, David is endorsed by the United Methodist Church. An Association of Professional Chaplains (APC) certified chaplain since 1994 he has served on the Board of Directors since 2002 first as the Chair of the Professional Ethics Commission and as President. David was certified by the Association for Clinical Pastoral Education (ACPE) as an Educaotr in 1985. He has served previously as Chair of the Mid-Atlantic Region's Accreditation Committee, Chair of ACPE's Accreditation Commission, and the Mid-Atlantic Region's representative to the ACPE Board of Directors. He is also a past President of the ACPE. Professionally he supervises students enrolled in the educational program at the Center for Integrative Pastoral Practice (CIPP) which is an online program sponsored by the United Methodist Denomination. David and his wife Susan have been married for fifty-one years. They have two children and five grandchildren.

Vision Statement
Now that I am scheduled to retire at the end of 2023 from my work as a CE at UNC Hospitals, I see my certification going into Phase 5. Phases 1 and 2 got me officially certified (even though we called it Candidate and Associate back then). National faculty, I see as Phase 3 and has been part of my work here at UNC. Phase 4 has been my ongoing development as a CE through my work, peer reviews and being an active volunteer with ACPE. Phase 5 will be my retirement, where I will not be involved in the day-to-day work as a CE (maybe a contract here and there and working as a NSTC) and still willing to do some volunteer work with ACPE. Just as I was excited to get through the early phases of certification, I am excited about entering Phase 5. I am also excited and concerned for ACPE. My excitement and concern are based on the same issue. Even though I could name numerous individuals that have modeled for me how to live into Phase 5, I have also seen some CEs in our association model Phase 4 and Phase 5 in ways that appear resistant to the numerous ways ACPE has needed to develop. Truly, I do see this resistance as a vocal minority. The CEs I want to emulate that I have seen in Phase 5 are like those I have seen in Phase 4. The model of offering servant leadership in getting the work of the association accomplished and making room for those who are coming through the early phases to prepare to take on the leadership roles. I am excited about what this emerging leadership brings to ACPE. I anticipate my role, if I am part of the Leadership Development Committee, will be to provide support and consultation for those willing to do the work of ACPE. I for one am so thankful for the support staff we have in the national office as employees of ACPE, and how that support staff helps the volunteer CEs of our association make the decisions to keep ACPE going and developing as The Standard for Spiritual Care and Education.
Biography
Rev Dr Robert Randy Hall has been in ministry for 40 years. He is endorsed by the Alliance of Baptists. He was certified as an ACPE Certified Educator in 2010. He has ministered in a variety of settings including rural and urban ministries, clinical settings as a chaplain and as an educator, and is also certified as a Pastoral Counselor in North Carolina. Randy feels ministered to through time in nature, listening to a variety of music, especially live music, and in spending time in community with family and friends.