Events Calendar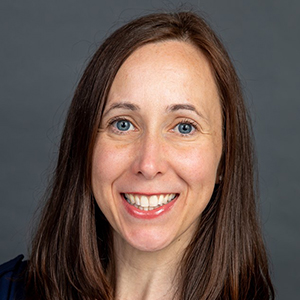 The Spiritual Struggle of Living in the Liminal
Keynote Speaker: Rev. Jill L. Snodgrass, Ph.D, Associate Professor of Pastoral Counseling at Loyola University Maryland
Over a century ago, French anthropologist Arnold van Gennep developed the term liminality, from the Latin word limen meaning threshold, through his research on rites and rituals. Liminality is a transition between states – a period of being "betwixt and between." Liminality involves leaving the known world behind without a sense of certainty regarding the world to come. We can enter liminal stages voluntarily, but we may also be thrust into them and left wondering if, when, or how they will end.
Wisdom from most religious traditions includes stories and metaphors of liminality. In Judaism, the ten days between Rosh Hashanah and Yom Kippur are a liminal time – a period when the fates of the righteous and the wicked are undecided. The Buddha left the comfort of his home, psychologically and geographically, and entered the liminal in search of liberation. He remained without a home until his last breath, living in the in-between, the place of the dharma. In the Christian tradition, John the Baptist and Jesus experienced liminality during their times of solitude in the wilderness. They each encountered God and self in ways that altered their understandings and reconfigured their trajectories.
Liminal times and spaces are often uncomfortable and, for some, result in spiritual struggle. For adherents of the Abrahamic traditions, liminality can entail feeling as though God is absent or hidden. But the "undoing, dissolution, [and] decomposition" inherent to liminality are quite often "accompanied by processes of growth, transformation, and the reformulation of old elements in new patterns" (Turner, 1967, p. 99). COVID-19 catapulted most of us, as individuals and a nation, into the liminal. While many have rushed to return to normal, others have embraced the liminality of the pandemic and are seeking growth and change.
Through the three plenary sessions, we will explore liminality from a trans- and inter-disciplinary perspective, drawing on the lived experiences of 18 individuals, to uncover how liminality can be experienced as a spiritual struggle and a spiritual gift, and how you can serve as a witness and guide to clients, patients, and others navigating the liminal.
Plenary Schedule
October 22, 2021
12:00 pm -1:30 pm
The Spiritual Struggle of Living in the Liminal
What is liminality? What does it mean to be "betwixt and between?" Why is it that being in a transitional or transformational space can feel like being stuck? In the first plenary, we will embark upon an interdisciplinary exploration into the concept of liminality and how liminality can be experienced as a spiritual struggle. Theory will be brought to life by engaging the lived experiences of 18 individuals uncovered through phenomenological research. Attendees will be guided in reflecting on their own and others' experiences of liminality in this interactive session.
October 23, 2021
12:00 pm -1:30 pm
The Paradox of Liminality as a Spiritual Opportunity
How might the spiritual struggles of liminality present spiritual opportunities? Can we learn to embrace permanent liminality? How can we help clients, patients, and others to stay psychologically and spiritually centered in the liminal and reframe their experiences as occasions for growth? The second plenary addresses these and other questions that will aid attendees to identifying, being present to, and sitting in the liminal, with self and others, to uncover spiritual opportunities.
October 24, 2021

9:00 am -10:30 am
Mental Health Challenges and Liminality
Mental health challenges, or what some term mental illnesses, present unique difficulties and opportunities for engaging the liminal. The third plenary explores how individuals diagnosed with mental health challenges, such as schizophrenia, bipolar disorder, substance use and addictive disorders, and those with chronic illness can navigate liminality. In addition, we will uncover how rites, rituals, and other spiritual practices can be used with these populations to enhance life in the liminal.
---
Rev. Jill L. Snodgrass, Ph.D. is Associate Professor of Theology at Loyola University Maryland. She is a pastoral and practical theologian, a scholar-activist, and an ordained minister in the United Church of Christ. Her research focuses on spiritual care and counseling with traditionally marginalized populations. She is the author of Women Leaving Prison: Justice-Seeking Spiritual Support for Female Returning Citizens (Lexington, 2018), the editor of Navigating Religious Difference in Spiritual Care and Counseling (Claremont Press, 2019), and the co-editor of Understanding Pastoral Counseling (Springer Publishing Company, 2015). She has authored or co-authored over 20 peer-reviewed articles and chapters. Dr. Snodgrass has served as a pastoral counselor in churches, shelters, transitional housing facilities, and community centers, and she is the Clinical Director of the Center for Spiritual Support Training at Greater Baltimore Medical Center.
---
Registration Fees
ACPE Members - $140.00
Student Members - $50.00
Retired Members - $90.00
Non Members - $180.00
Day Pass - $75.00
CEU - $15.00
This is a virtual event.
Agenda
Who Should Attend
ACPE Psychotherapists, Practitioners, Certified Educators, Student Members, and Retired Members
Contact Information
Speakers