ANTI-BIAS: WHERE DO WE BEGIN
Jessica Vazquez Torres, National Program Director
Crossroad Anti-Racism Organizing & Training
Tuesday, May 4, 2:00 PM ET - 3:30 PM ET
In this session, Jessica Vazquez Torres will address conference participants on the question of "Why, in 2021, are we operating in a world where institutions that otherwise have a commitment to human rights, human dignity, and human care consistently fail at being equitable, particularly around issues of race?"
Jessica Vazquez Torres is a proven leader with 20 years-experience in antiracism, anti-oppression, and cultural competency workshop development and facilitation. An effective communicator and critical thinker, deeply committed to dismantling the socially constituted structures and cultural dynamics that oppress, marginalize, and harm People of Color, Queer, and immigrant communities and limit their access and control over the resources they need to thrive. Jessica, a 1.5-Generation ESL Queer Latina of Puerto Rican descent, holds a Bachelor of Arts in Criminal Justice from the University of Central Florida, a Master of Divinity from Christian Theological Seminary, and a Master of Theological Studies from the Candler School of Theology at Emory University. She has co-authored a four-session adult study on the history of racism in the United States. Jessica has presented at the American Academy of Religion and the Society of Biblical Studies annual meeting as well as during the gathering of the Society for Christian Ethics. Her papers were titled: The Suffering that Pulls Us Together & Pulls Us Apart: Moral Injury, Race, and the Challenge of Solidarity in Social Justice Work? (2019), Does Moral Injury Have a Color? On Moral Injury and Race in the United States? (2014), ace and Virtue: The Practice and Ethics of Race Based Caucusing" (2012). When not facilitating a conversation virtually or in person, Jessica attempts to become a bread baker, cultivates community with her spouse Laura, listens to too many books and podcasts at once, walks (sometimes for exercise), and sings songs badly with full abandon.
COURAGEOUS APPROACH TO UNCOMFORTABLE CONVERSATIONS
Crossroads Anti-Racism Organizing & Training Team
Wednesday, May 5, 3:30 PM ET - 5:30 PM ET
In this webinar, building upon the fundamental question posed in the plenary address on the previous day, Crossroads staff will talk about the political arrangement that is produced by the ideaology of white supremacy. Facilitators will suggest a courageous approach to uncomfortable conversations about race and power. Conference participants will be introduced to shared language for understanding systemic racism and invited to apply analytical frameworks to ACPE and their experience in the program.

CROSSINGS: STORIES & STRUGGLES IN CROSS-RACIAL WORKING RELATIONSHIPS
Thursday, May 6, 1:15 PM ET - 3:15 PM ET
Description to follow
THE GLAZ-PLUMMER PLENARY ADDRESS 2021
The Rev. Dr. Emilie M. Townes, Dean and Distinguished Professor of
Womanist Ethics and Society at Vanderbilt University Divinity School
Monday, May 10, 6:45 PM ET - 7:45 PM ET
Premeditated Indifference: Facing (In)Justice with the Power of Hope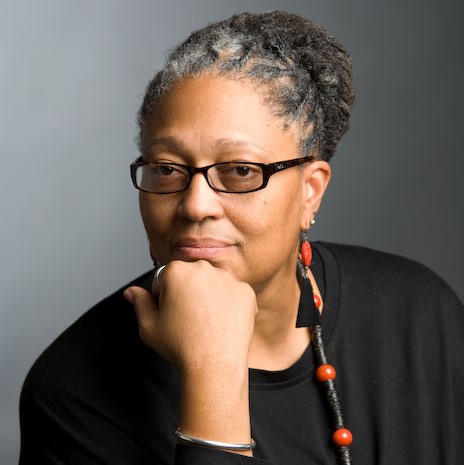 Sometimes the power of hope is all that sustains us when we look at the world around us and ask, "How did we get ourselves into such deep divisions?" Rather than turn away from the challenges that this question poses, I will explore how we can use hope as both solace for our souls and a challenge to face the "isms" within us and choose to begin to become the person we want to be.

Dr. Emilie M. Townes, an American Baptist clergywoman, is a native of Durham, North Carolina. She holds a Doctor of Ministry degree from the University of Chicago Divinity School and a Ph.D. in Religion in Society and Personality from Northwestern University.
Dr. Townes is the Dean and Distinguished Professor of Womanist Ethics and Society at Vanderbilt University Divinity School, becoming the first African American to serve as Dean of the Divinity School in 2013. She is the former Andrew W. Mellon Professor of African American Religion and Theology at Yale University Divinity School and in the fall of 2005, she was the first African American woman elected to the presidential line of the American Academy of Religion (AAR) and served as president in 2008. She was the first African American and first woman to serve as Associate Dean for Academic Affairs in the Yale Divinity School. She is the former Carolyn Williams Beaird Professor of Christian Ethics at Union Theological Seminary and Professor of Social Ethics at Saint Paul School of Theology.
Editor of two collection of essays, A Troubling in My Soul: Womanist Perspectives on Evil and Suffering and Embracing the Spirit: Womanist Perspectives on Hope, Salvation, and Transformation; she has also authored Womanist Ethics, Womanist Hope, In a Blaze of Glory: Womanist Spirituality as Social Witness, Breaking the Fine Rain of Death: African American Health Issues and a Womanist Ethic of Care, and her groundbreaking book, Womanist Ethics and the Cultural Production of Evil. She is co-editor with Stephanie Y. Mitchem of the Faith, Health, and Healing in African American Life. Her most recent co-editorship is Womanist Theological Ethics: A Reader done with the late Katie Geneva Cannon and Angela Sims was published in November 2011. Townes was elected a Fellow in the American Academy of Arts and Sciences in 2009. She served a four-year term as president of the Society for the Study of Black Religion from 2012 to 2016.
A Call To Action
Friday, May 21, 11:00 AM ET - 1:00 PM ET
Description to follow

Questions? Contact Terry Izaguirre at terry.izaguirre@acpe.edu