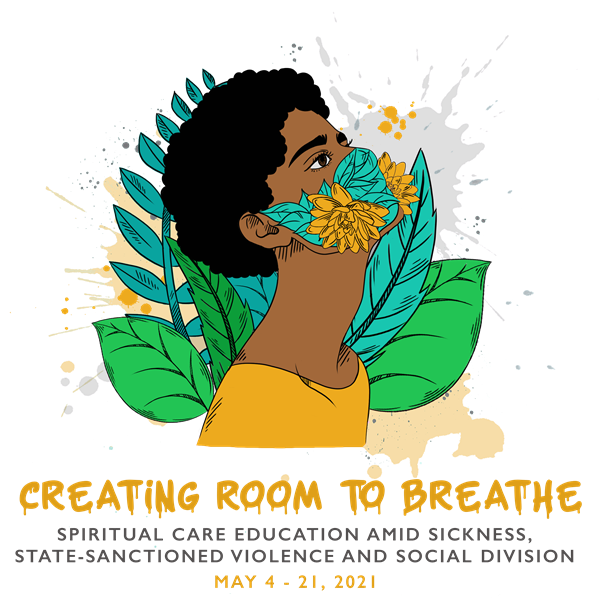 If you would like an update on when recordings will be available, please complete this form.
"We will not go back to normal. Normal never was. Our pre-corona existence was not normal, other than we normalized greed, inequity, exhaustion, depletion, extraction disconnection, confusion, rage, hoarding, hate and lack. We should not long to return, my friends. We are being given the opportunity to stitch a new garment. One that fits all of humanity and nature."

--Sonya Renee Taylor, author of The Body Is Not An Apology
This is a time like no other. Our constraints are unprecedented. The interlocking pandemics of bias, injustice and COVID-19 are devastating people and communities. How can we create an opportunity for change and growth on the level of these challenges?

By way of this announcement, ACPE is calling all practitioners and communities to engage this work through the 2021 ACPE Annual Conference, which will be conducted using virtual platforms and online resources on particular days between May 4 and May 21, 2021.

It is critical to name that across our hemisphere and especially in the United States, the expulsion and execution of indigenous persons, and the exploitation of enslaved persons, have had grave impact, not only historically but in this present moment. ACPE, along with the industries we work in and the institutions we serve, has a moral imperative to engage this history, grapple with our unjust present, and transform our path forward. ACPE's board has committed to the work of becoming an anti-racist organization, and finding the through-line of that commitment in everything we do, including providing spiritual care and educating spiritual care practitioners. Our work with this commitment shapes this Annual Conference, and will serve as a strong foundation and springboard toward grappling with other biases and injustices we and our care receivers face.

Racial bias in policing and racialized health disparities laid bare by COVID-19 are just two of the global phenomena we are all facing, with local impacts. We in ACPE are uniquely situated to surface and share our local resources across a worldwide network of care providers and spiritual care educators. A range of ACPE educators and practitioners have volunteered to share from their experience for our mutual challenge, learning and action. As promised, we've given particular consideration to persons developing liberative and resistant knowledge projects. Workshops for the 2021 ACPE Annual Conference are described in more detail here.

In addition to workshops, participants will be able to engage anti-racism education from Crossroads, Inc., the same organization who trained ACPE's board, and is challenging our thinking about the road ahead. We are also scheduling time to engage discussion about workshops, make social connections, and experience live panel conversations with members of the 8:46 webinar development team.

We are all called to a deeper level of engagement with the moral imperatives of this time: things are not as they should be, and we are called to – as our board's statement asserts – live into our full humanity and belonging, unfettered by the blinders of white supremacy. We will grow through community to action, with a spine of integrity that supports our giftedness and our responsiveness, the fruiting of our labor and our responsibilities.

Won't you join us, in this conference and in this work of creating the world we want to live in?