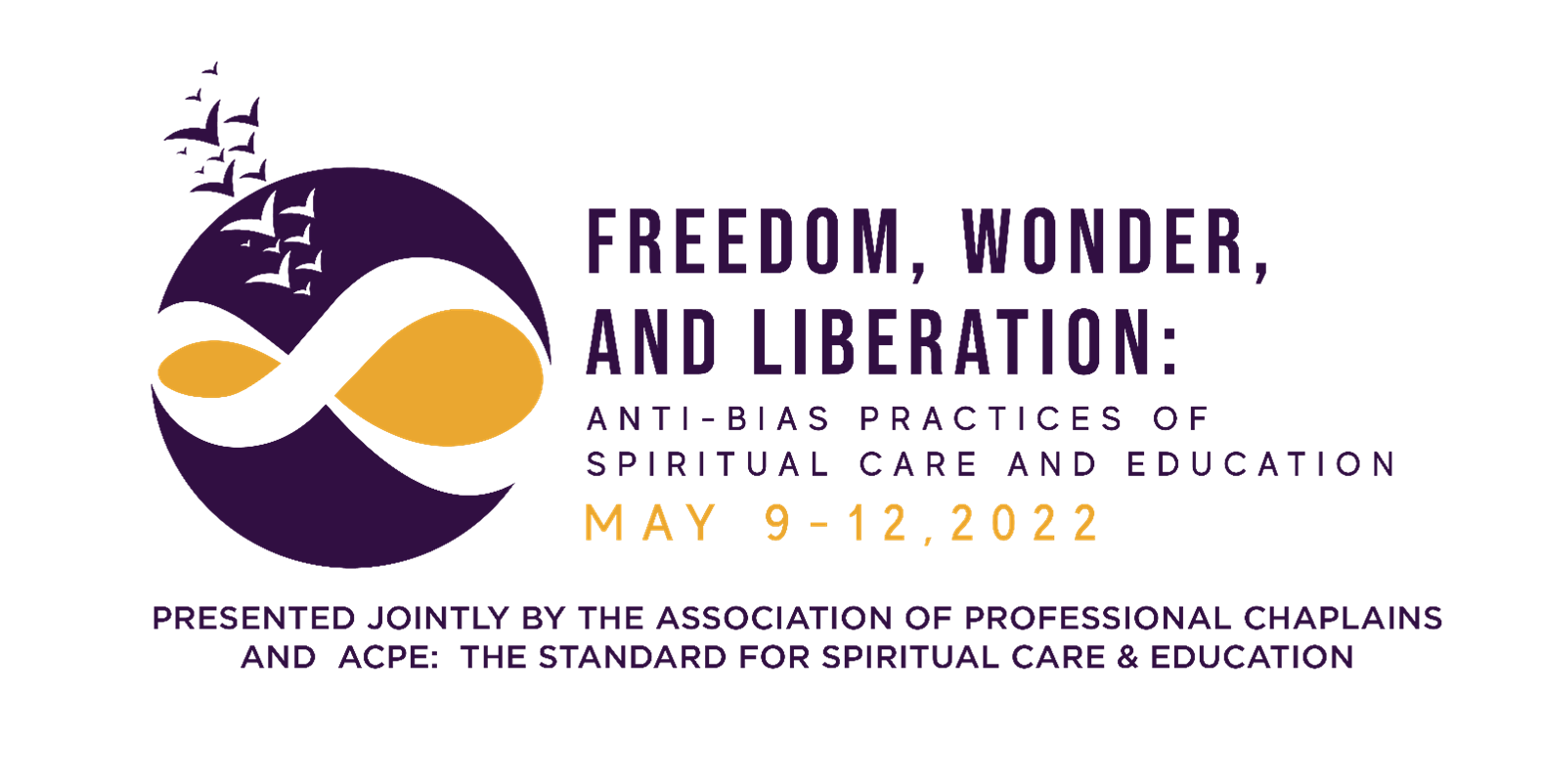 Sponsorship and Marketing Opportunities for this Joint, Virtual Event Awaits!
Who We Are

With commitment to interfaith ministry and the professional practice of chaplaincy care, the Association of Professional Chaplains® serves chaplains in all types of health and human service settings. APC's more than 5,000 member chaplains and affiliates are involved in chaplaincy care of all persons, respecting their diverse cultures, identities, abilities, and beliefs. APC's affiliate organization, the Board of Chaplaincy Certification, Inc. works to certify professional chaplains based on the Common Qualification and Competencies, and the Common Code of Ethics. Together APC and BCCI work to ensure that certified chaplains are the premier professionals in their field.

ACPE: The Standard for Spiritual Care and Education is the premier, Department of Education recognized, organization that provides the highest quality CPE programs for spiritual care professionals of any faith and in any setting. We do this through a rigorous accreditation and certification process for centers and educators that provide CPE. ACPE's diverse membership includes Certified CPE Educators, Spiritually Integrated Psychotherapists, Spiritual Care Professionals and Practitioners, Pastoral Counselors, Chaplains, Faith Communities, and Seminaries. Our multi-disciplinary, multi-faith, multi-racial community of professionals provides education, connection, and formation through continuing education, networking, and leadership development.

Together, as national, not-for-profit 501(c)(3) professional associations, we advocate for quality spiritual care of all persons in health care facilities, correctional institutions, long-term care units, rehabilitation centers, hospice, the military and other specialized settings.

About the 2022 Annual Conference

The theme for the 2022 Annual Conference presented by the Association of Professional Chaplains and ACPE: The Standard for Spiritual Care & Education is "Freedom, Wonder & Liberation: Anti-bias Practices of Spiritual Care & Education." This all-virtual conference will be held on May 9-12, 2022. This conference will provide professional development resources for spiritual care professionals to explore anti-bias practices for teaching, healing, and ministering to those in need of spiritual support.

Please, explore the details of this critical program we have planned for our spiritual care professionals, our front-line workers to the pandemic, our military chaplains and more. We believe you will find immediate connection and support for the difficult work that we, as an organization, have chosen for the road ahead. And, through this work, we will all become our better selves, and be able to provide for those in our care from that spirit.
Investing in this program means investing in the future!

ACPE and APC seek your help in providing this critical, dynamic educational program and organizational challenge for our professionals in spiritual care. Your support will help us to bring the dream of healing this hurting world into reality, so that together we may create a better future for all.

In return, the 2022 Joint Conference will bring more than 800 attendees, ranging from clinical pastoral educators, board certified chaplains, licensed psychologists and psychotherapists, students, institutional administrators, medical professionals, and other spiritual care providers. Participants will be engaged in progressive conversation, eliciting new directions of competency through plenary addresses, workshops, and inspirational gatherings. By collaborating with our program through sponsorship or marketing, you will have the opportunity to build relationships, establish new business and connect with existing customers.